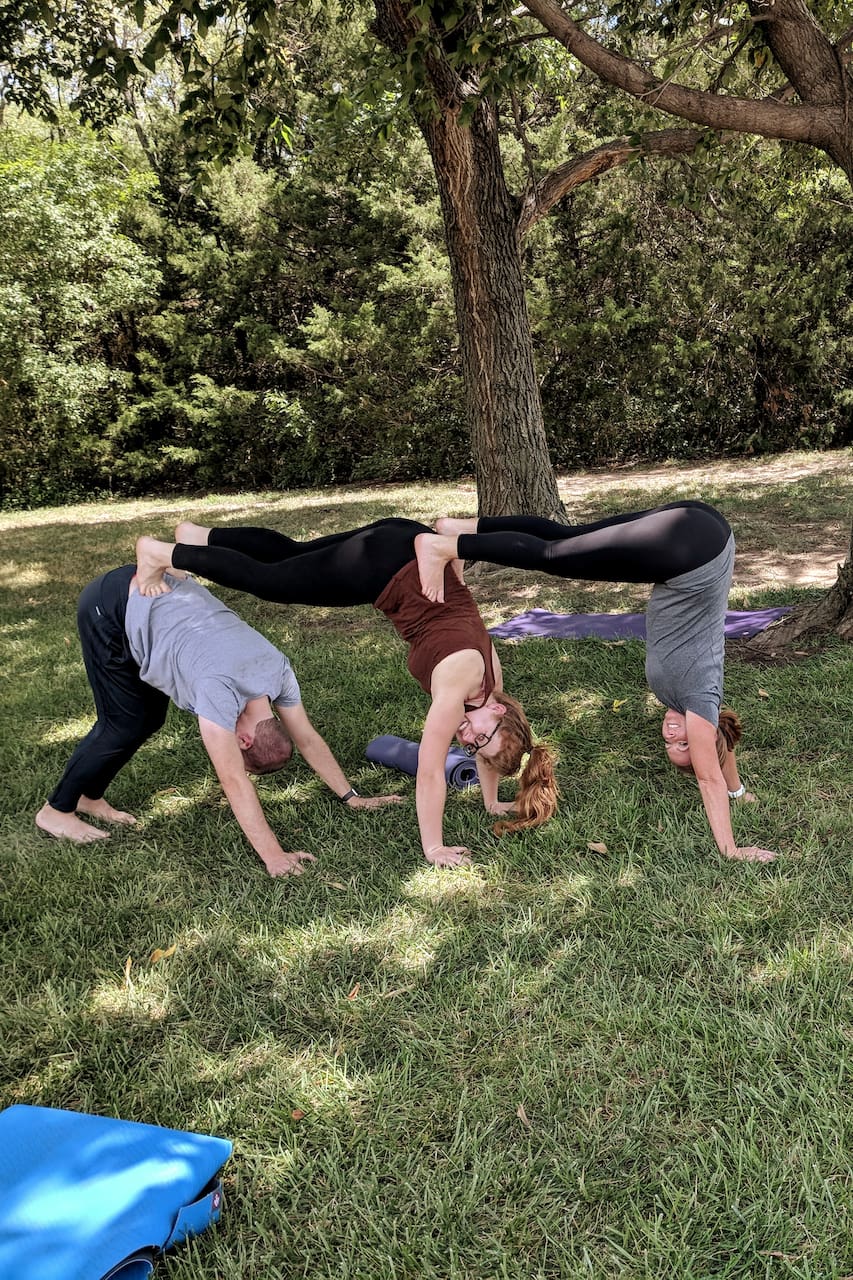 I love to have fun and be in nature! I have been studying nutrition for many years and I have been studying the art of yoga in many forms as well as teaching for eight wonderful years. My background is in Vinyasa and Ashtanga yoga but really all movement make me happy. Being outside, add in some movement and a great food to eat......I am in heaven!
Start with walking through the prairie grass until we find a comfortable place to put our yoga mats. Then we will find a seat and I will guide you through a small meditation followed by a mindful yoga practice. After we have settle a bit after yoga we will continue on the trail for a bit and then eat a delicious snack homemade from my kitchen.
There are no restroom close so I would use them before you leave your last place. Sunscreen or maybe bug spray would be good options.