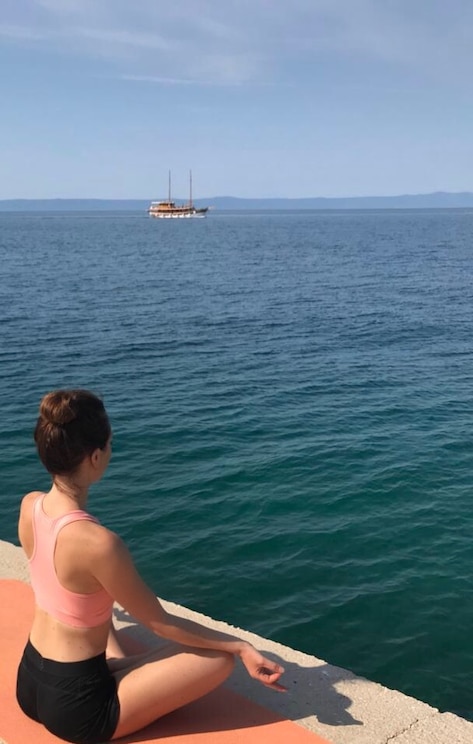 PRIVATE BLISSFUL YOGA - BRELA BEACH
PRIVATE BLISSFUL YOGA - BRELA BEACH
We'll spend a few minutes on the beach and I'll be explaining what we will do. We'll take our Stand-up Paddleboards into shallow water and anchor before moving with some Yoga Poses to wake up the body. Each pose is focused specifically to wake up the body.

YOGA MAT, YOGA BLOCK, YOGA STRAP
Hello, I'm Alexa! SUP Yoga Classes came about out of the desire around 4 years ago to enjoy the breathtaking beauty and serenity of Makarska Riviera, Croatia on a Paddle Board. A passionate yogi and enthusiastic paddler, I am also the founder of Tula Sup Yoga. I am qualified to teach both Yoga and Stand-up Paddle Board Yoga with the Yoga Alliance.
We will be very close to SENTIDO Bluesun Berulia on the water edge looking out over Croatia's beautiful turquoise water.
This is a private one-on-one Yoga class which will be tailored just for you! You have the option to choose from these styles of Yoga; Hatha, Vinyasa, YIn, Pranayama and Meditation The hr is for YOU!
패들보딩
PRIVATE BLISSFUL YOGA - BRELA BEACH
새로운 트립