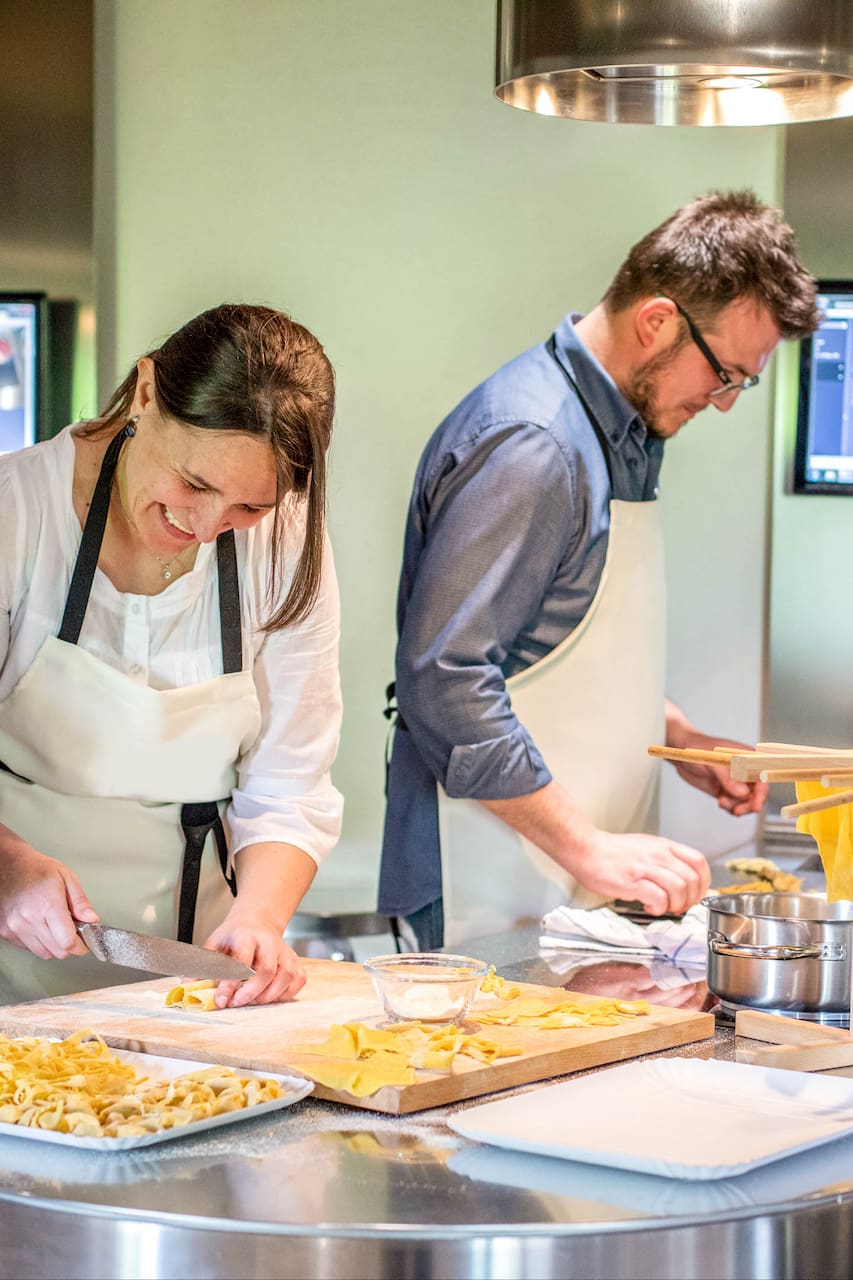 Alba White Truffle Cooking Class
Alba White Truffle Cooking Class
I'm the executive chef at FoodLab Culinary Institute in Torino. I've been working as chef for the last 15 years, with challenging periods spent in 2 and 3 Michelin stars restaurant around Italy. Since 2010 I devoted all my experience to my teaching activity.
To learn how to cook you need to have fun, and to have fun you must take action, which is why the lessons are extremely practical: all the participants cook everything and take care of all the stages of the preparations. We will cook a complete menu, using the world renown Alba White Truffle. The recipes are taken from the solid culinary tradition of Langhe, joy for those who visit us and pride…
No special skills are required, just be prepared to cook actively. If you have food intolerance please advise. Wine pairing will be available for an extra fee.