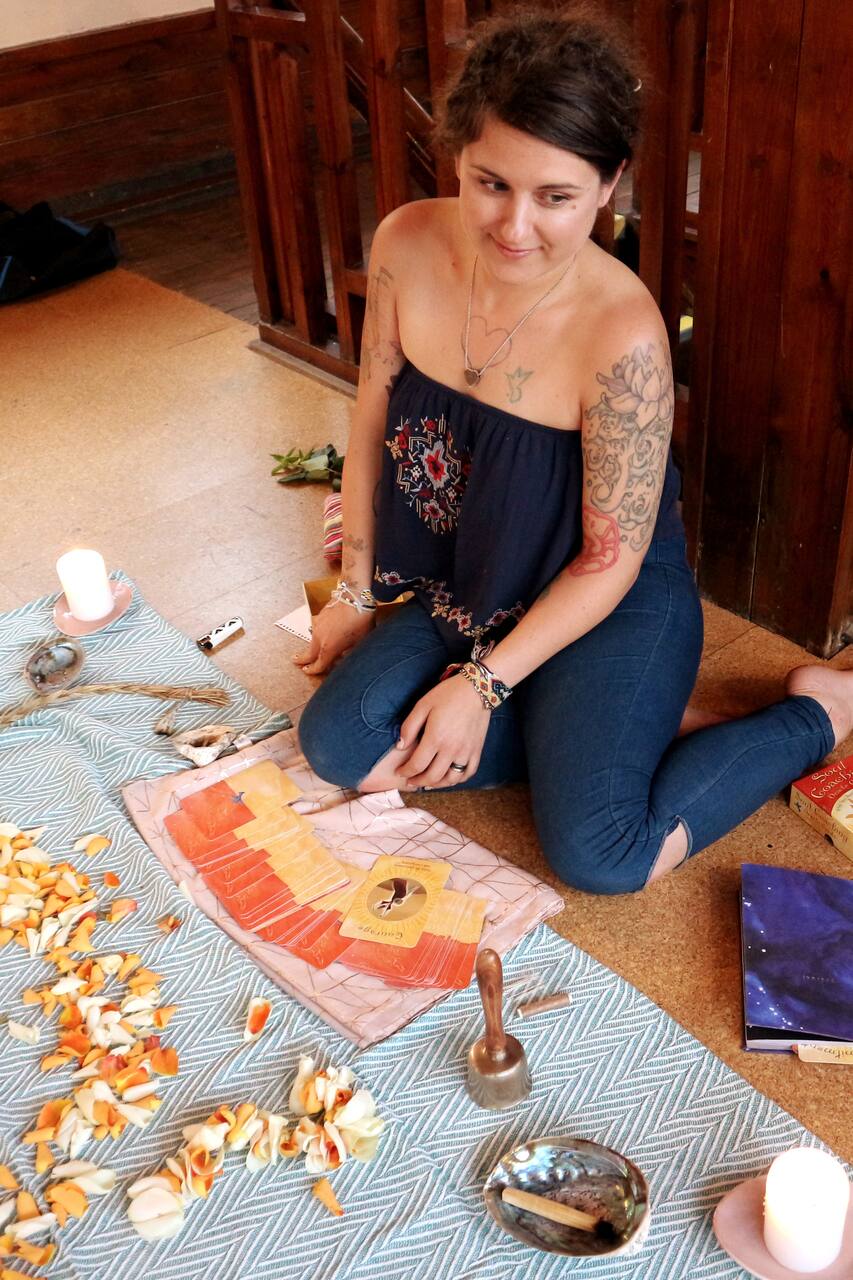 I am Kirby a Certified Soul Coach Practitioner and Medicine Woman sharing modern ceremony as a form of healing. Following traditional cues from my Native American heritage in my work, I use practices from the traditional Soul Coaching® Program alongside intuitive ceremony to help my clients heal and create the life they seek.
Once getting to know each other over a cup of tea we'll walk to our private space for your session. We'll work with tools such as the Native American medicine wheel, tarot cards, and crystals. Be prepared to be relaxed—it's like a spa day for your energy. It's hard to say exactly what will happen since everyone's energy is so unique. The only thing for sure is that we will discover your path and…
This is an experience I successfully ran in Brighton UK, here's what some of my past clients had to say: "It was very powerful and 10/10 would recommend!" "I left feeling both relaxed and curious"