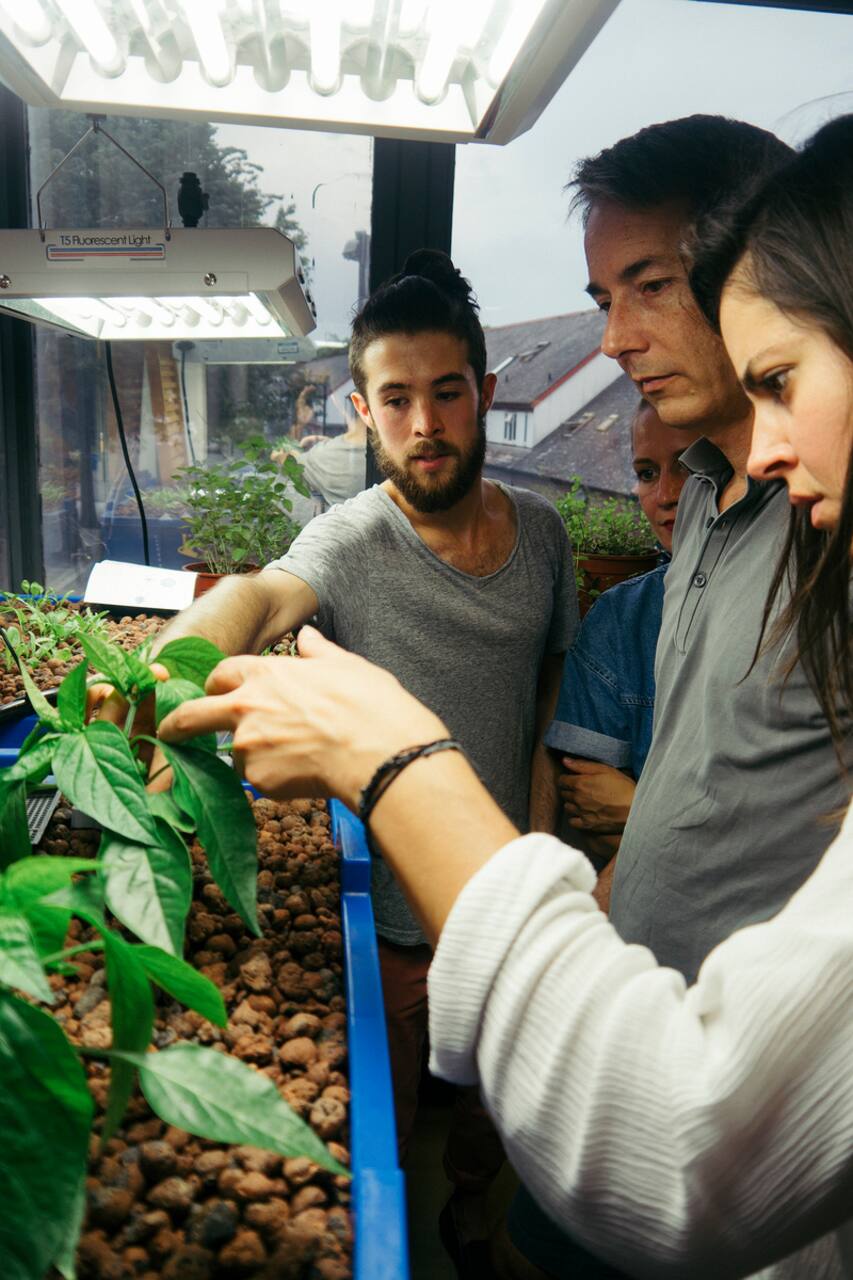 As co-founder of 3Space Andrew is well placed to guide you through the re-use of empty urban spaces. While Ande G is the founder of Green Lab which is London's first Agri-Tech & Urban Farming incubator, and Ed who is founder of Friche, also based with us in Bermondsey, which is an art and design studio working towards the conception of eco-structures for urban communities
3Space are a non-profit urban agency. They believe in getting more out of buildings, giving them new purpose and making them work for local communities. Diversity and inclusiveness are what makes cities great - working with corporates, government and developers 3Space unlock and maximise under-utilised commercial property - providing affordable workspaces for local innovation
참가비가 전액 3SPACE에 기부되는
착한 트립
입니다. .
Experience what it's like to take on a disused space in London & turn it into a Green Lab - London's first Agri-Tech and Urban Farming incubator. You'll be guided by the residents from Green Lab who are experts in urban growing. They will teach you all you have ever wanted know about techniques for hydroponics, aquaponics, and emerging agriculture tech. Then you'll sample the latest crop over…
Bring questions and curiosity!
음식
Tasting in Green Lab Gather around our large work table for tastings of food grown in the Lab & discuss the ideologies of 'local food'
음료
Selection of drinks Tasting will be served with a selection of drinks
장비
Build a DIY ecosystem Workshop with Friche Studio to create an indoor self-sustaining micro ecosystem which you can take home
Keeton's & Collett is a 20,000sq ft former school awaiting redevelopment. It houses an interesting range of start-ups & nonprofits, & the incubator, Green Lab. The initiative BuyGiveWork means for every workspace purchased one is provided free of charge to a local non-profit or experimental project.