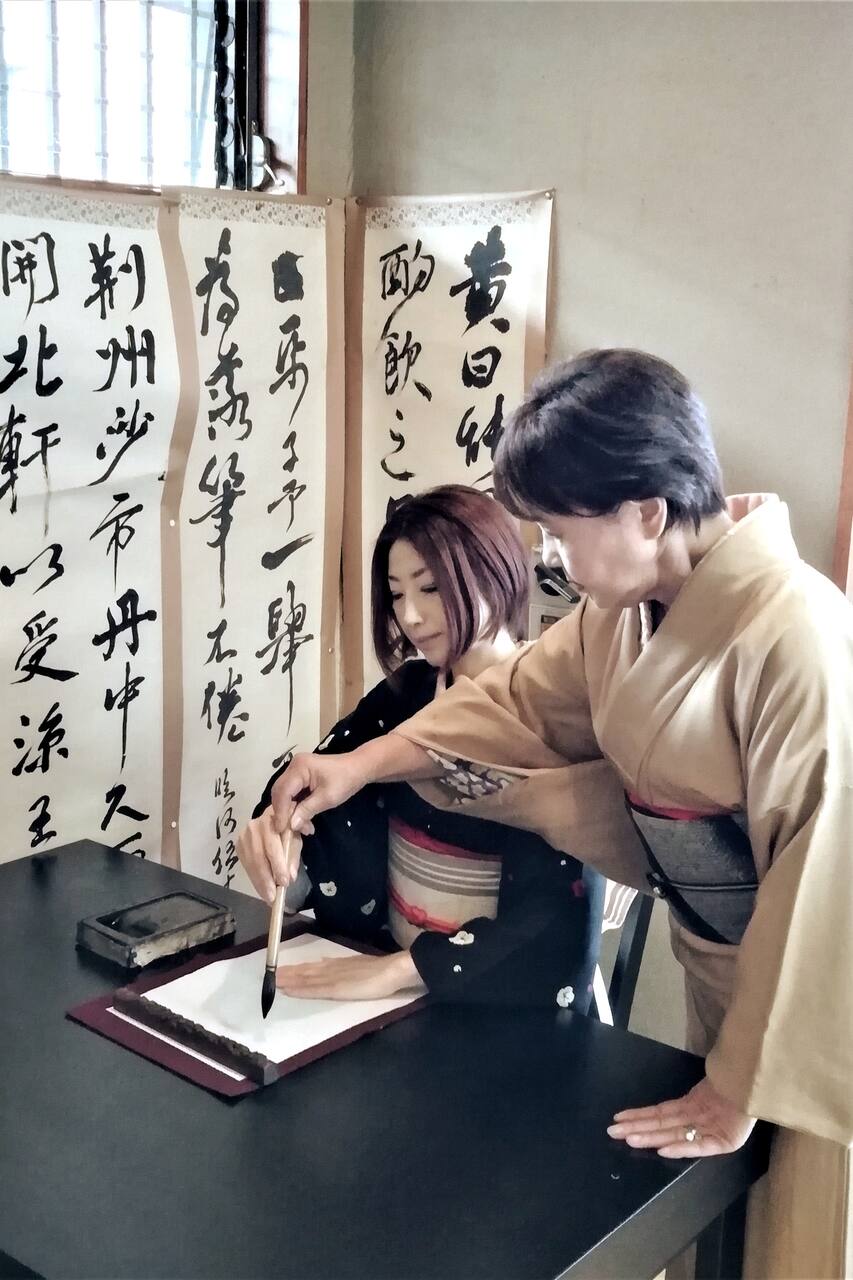 예약 가능일이 매우 제한되어 있습니다.
She have been doing calligraphy for over 40 years.She own her Japanese restaurant near from Kansai Airport and teaching Japanese culture such is, Flower arrangement,Tea ceremony and Calligraphy.Especially her calligraphy works are almost art like these photos!She joined Airbnb host community and build up super host connections in Osaka.she and her daughter work together very actively.Her daughter…
During the Calligraphy classes we will write your name in Kangi (hieroglyphs).She will helps you find which Kanji is fits for your name.Japanese kanji is very meaningful one.so it will be fun you see what kind of meanings your name have.Doing calligraphy with her is you can have a special time to touch with Japanese culture and find meaning of your name. Let's do it together!
We use black ink for doing calligraphy class.so you might be better to wear a clothes you don't mind if it get dirty.
음식
traditional confectionary
The place you doing calligraphy is typical type of Japanese restaurant.But that place is not only typical.it is very cultural and artistic place.Because the owner loves art and collects many paintings especially Japanese artist.So you can feel Japanese culture very closely.