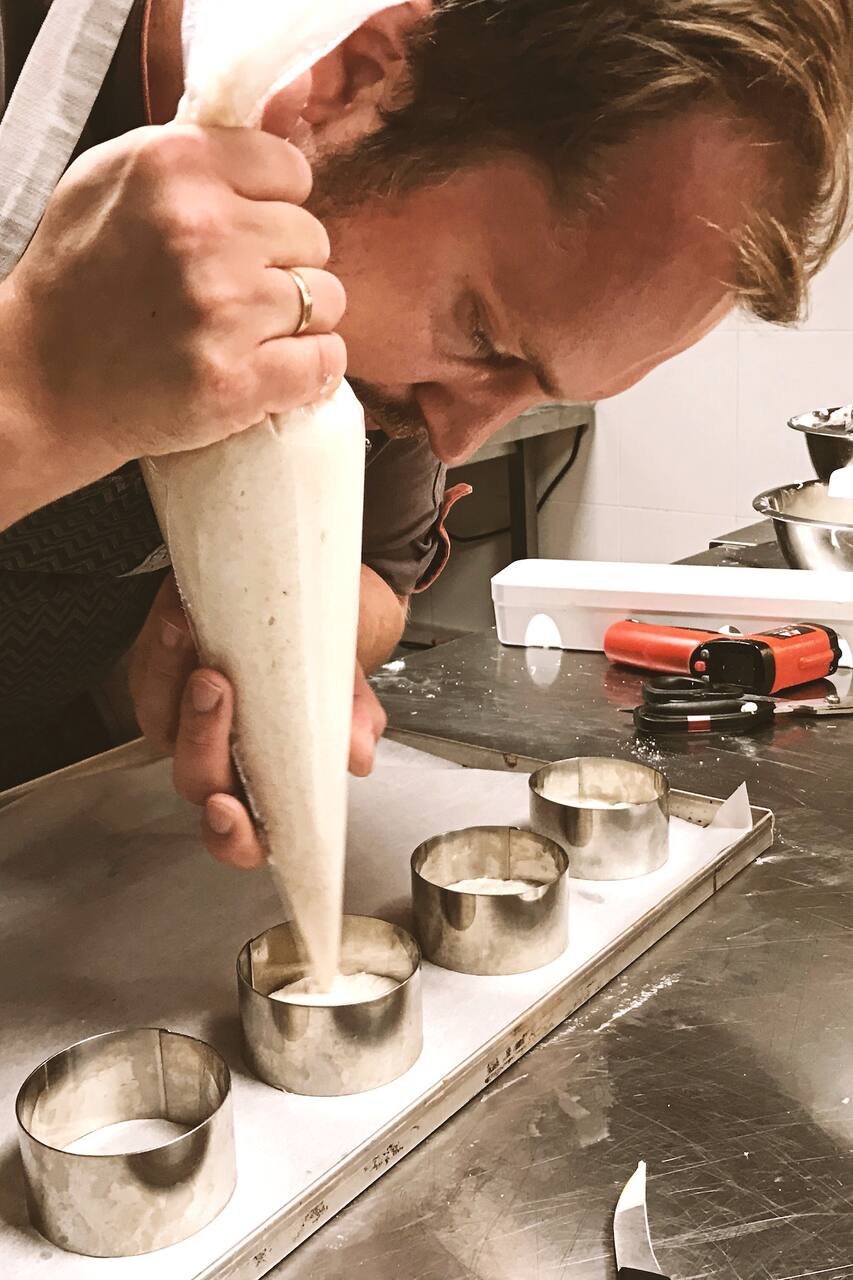 Cook the best Croatian flavour dessert
Cook the best Croatian flavour dessert
Being a TV producer by my first diploma, ten years ago I changed the profession to become one of the famous Russian pastry-Chefs. For about 8 years I worked in several well-known Moscow restaurants. 6 months ago I opened his own restaurant "Mozaik" in Baška Voda. It located at the ground floor of Villa Junona. My team makes unique desserts, which were represented at the festivals "Taste Croatia"…
You will have an opportunity to learn how to make delicious tartes and cakes, how to combine different flavours to get unexpectable yet fantastic taste of your culinary master-piece. You will learn how to make perfect maccarons, you will see all secrets of the best cheesecakes, you will be the first who taste new desserts made by Iurii Volkov! You will be able to make several of our best…
There are no hidden fees. We are flexible to your needs, so please speak up and ask any questions you have!
An apron will be very helpful, but if you do not bring it with you. we will provide one.
We will conduct a part of our course in the professional kitchen of restaurant "Mozaik". Everything here is used by professional cooks.
시식 체험
Cook the best Croatian flavour dessert
새로운 트립