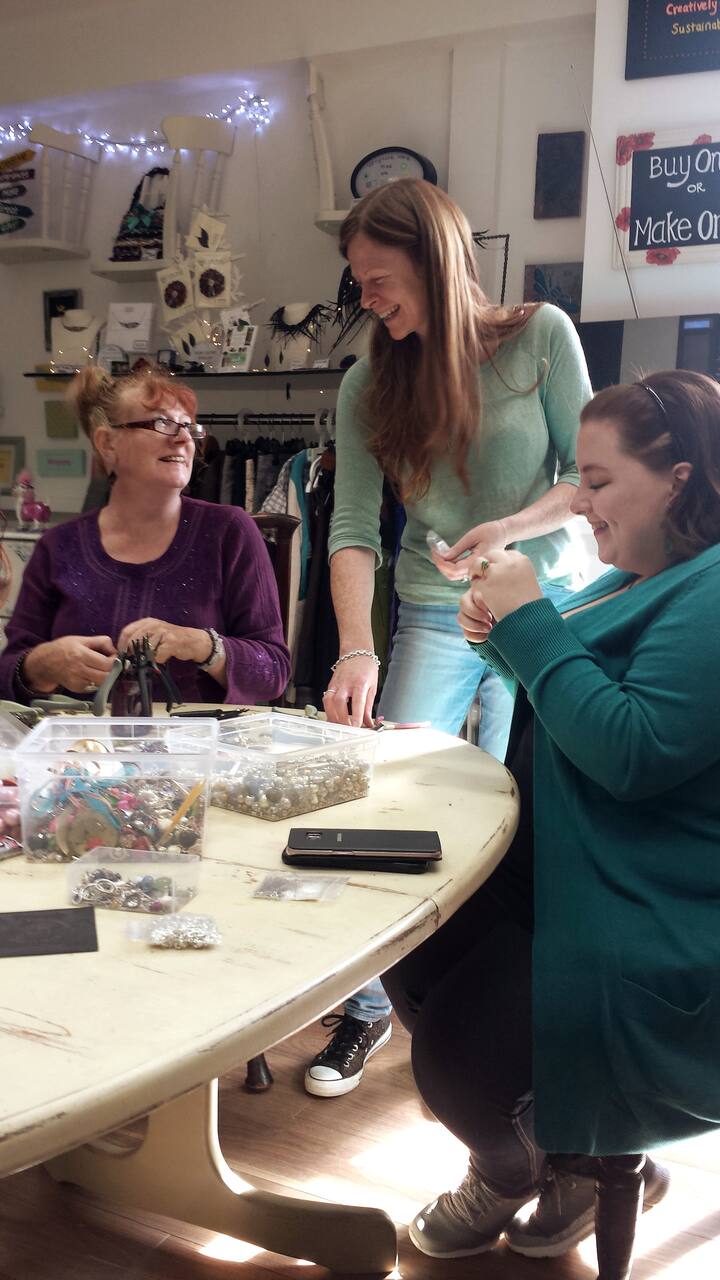 Turn Trash to Treasure - Studio Visit
Turn Trash to Treasure - Studio Visit
Hello, I'm Rose. 25 years ago poverty drove me to make the most of what I could find. This led to upcycling and to decorative art & textile design. I met Caroline, a kindred upcycling fanatic that loves coming up with new upcycling ideas. Together we founded Upcycled World, a not-for-profit company dedicated to sharing upcycling skills with our community. We enjoy nothing more than creating…
Upcycled World's mission is to inspire and empower you to upcycle. Rubbish really is a resource. We divert local waste and imaginatively use it to provide fun and creative experiences for all ages and abilities. We're a social enterprise that puts the wellbeing of people and planet before profit. We're passionate about promoting conscious consumerism, sustainability and a circular economy.
참가비가 전액 Upcycled World CIC에 기부되는
착한 트립
입니다. .
There will be a warm welcome and tea & biscuits waiting for you when you walk through the 'picture frame' door of studio 6.17. Enter into an amazing world where everything has been upcycled from materials that have been found, gifted or diverted from landfill. Hear the history and stories whilst going round the studio. Meet experienced upcyclers during one of their regular Making Sessions, join…
Those whom consider themselves 'Not Creative' are most welcome. This is an informal relaxing experience in a friendly and supportive environment.
Drinks
Tea, Coffee and Juice We have a wide range of herbal teas and are happy to accommodate your preferences.