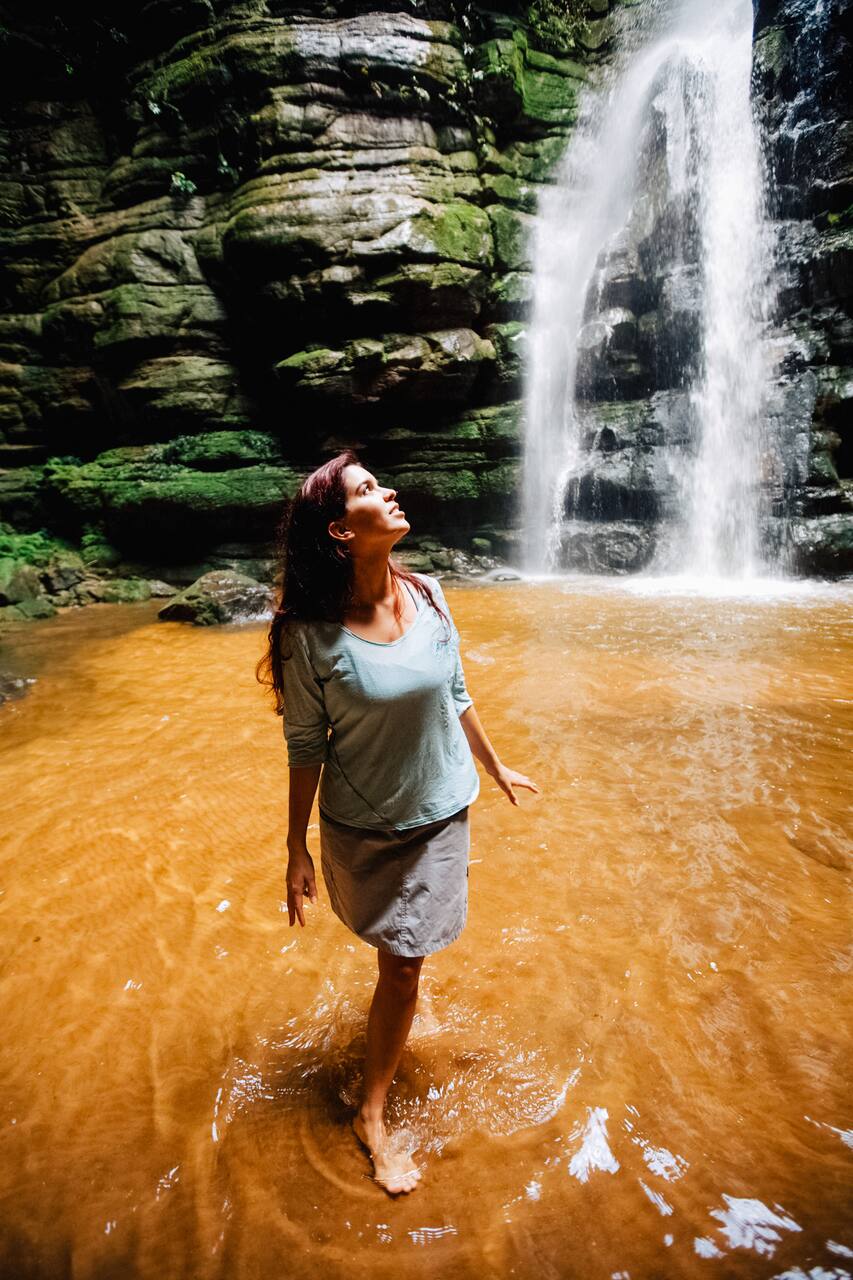 Languages:
스페인어, 영어, 포르투갈어로 진행
Born in the city of Rio de Janeiro, I am passionate about trips and outdoor activities. I have been a climber for more than a decade and became a climbing guide certified by AGUIPERJ (Rio's climbing guide association). I have sport as a way of life, and I love to give this experience to all who are willing to experience it.
We will meet in the neighborhood of Tijuca, next to the subway station Uruguay. From there, we will take my car to the beginning of the trail of the Almas waterfall, where we will walk for about 20 minutes to this small but beautiful waterfall. Then we will walk to another waterfall, the waterfall Diamantina, and on the way we will visit beautiful caves. After this tour, we will return to the car…
This activity depends on good climatic conditions, and may have it's date changed if it rains. It is important to be able to undertake easy to moderate walking.