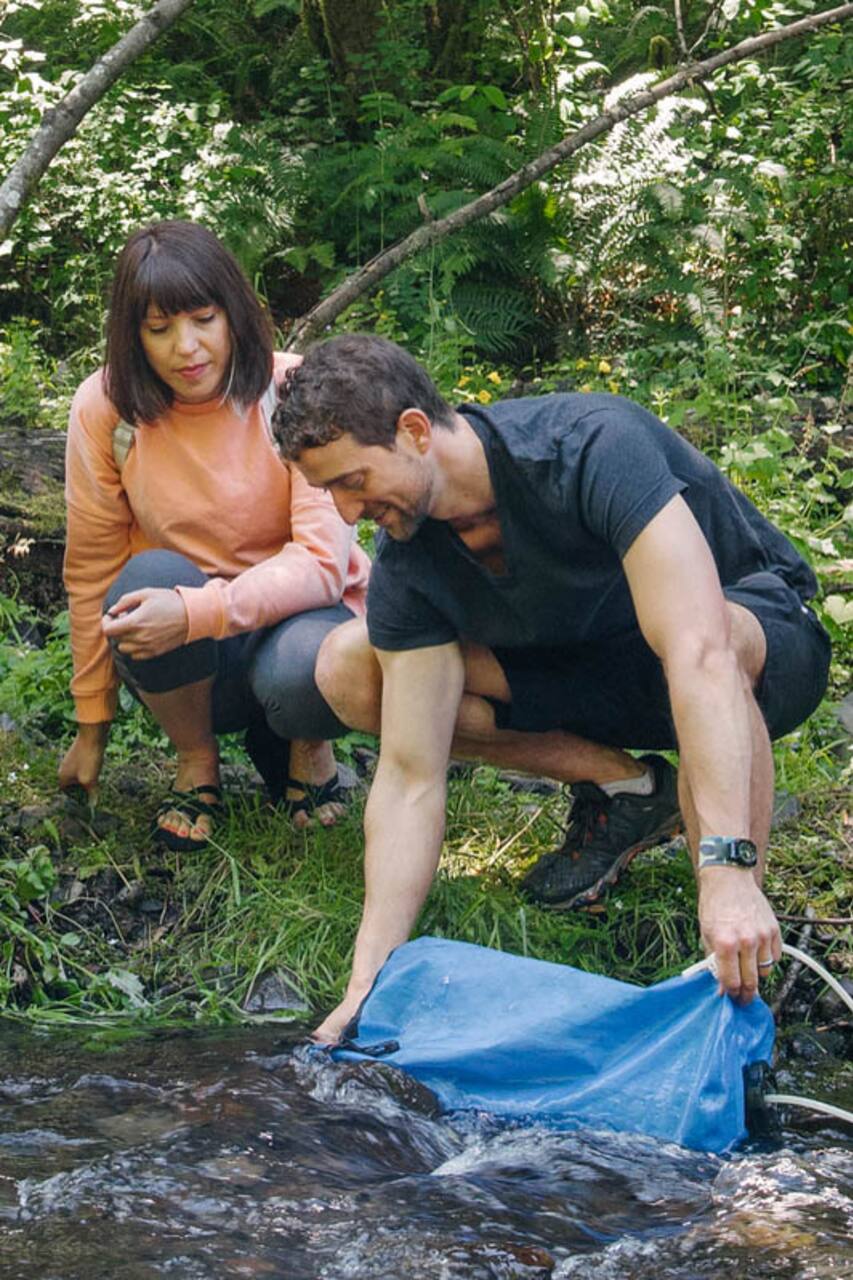 My wife, China, and I founded the adventure company, Two of a Feather. Having backpacked and photographed worldwide, we still love to call the Pacific NW home. NOLS Wilderness First Responder.
We'll spend the day learning 10 must-have wilderness skills from the rugged (map reading, building shelter and fire, securing fresh water), to the important (first aid), to tips and tricks for more recreational style backpacking (cooking, entertaining). Includes free photo-video package of your awesome day and a water-proof outline for your next adventure. Expect to sweat, trek, and enjoy a swim.
We will reach out to you before your trip to discuss weather and any questions you may have to make sure you have the best time ever! Be sure to bring extra layers in case of cold weather.
Snacks
Snacks Light snacks to supplement dinner
Drinks
Water One small water bottle per person
Transportation
Transportation Complimentary pick up and drop off at Stumptown, it's a 45 min drive to trailhead
Equipment
Wilderness gear Everything you'll need
Shoes for hiking moderately elevated terrain
Clothing appropriate for the seasonal weather
Bagged lunch (if you'll be hungry beyond snacks provided)
Water or other beverage (we'll provide a small water bottle)
Sunblock or hat - don't want you to burn while having fun!
Cash and ID for food along the way