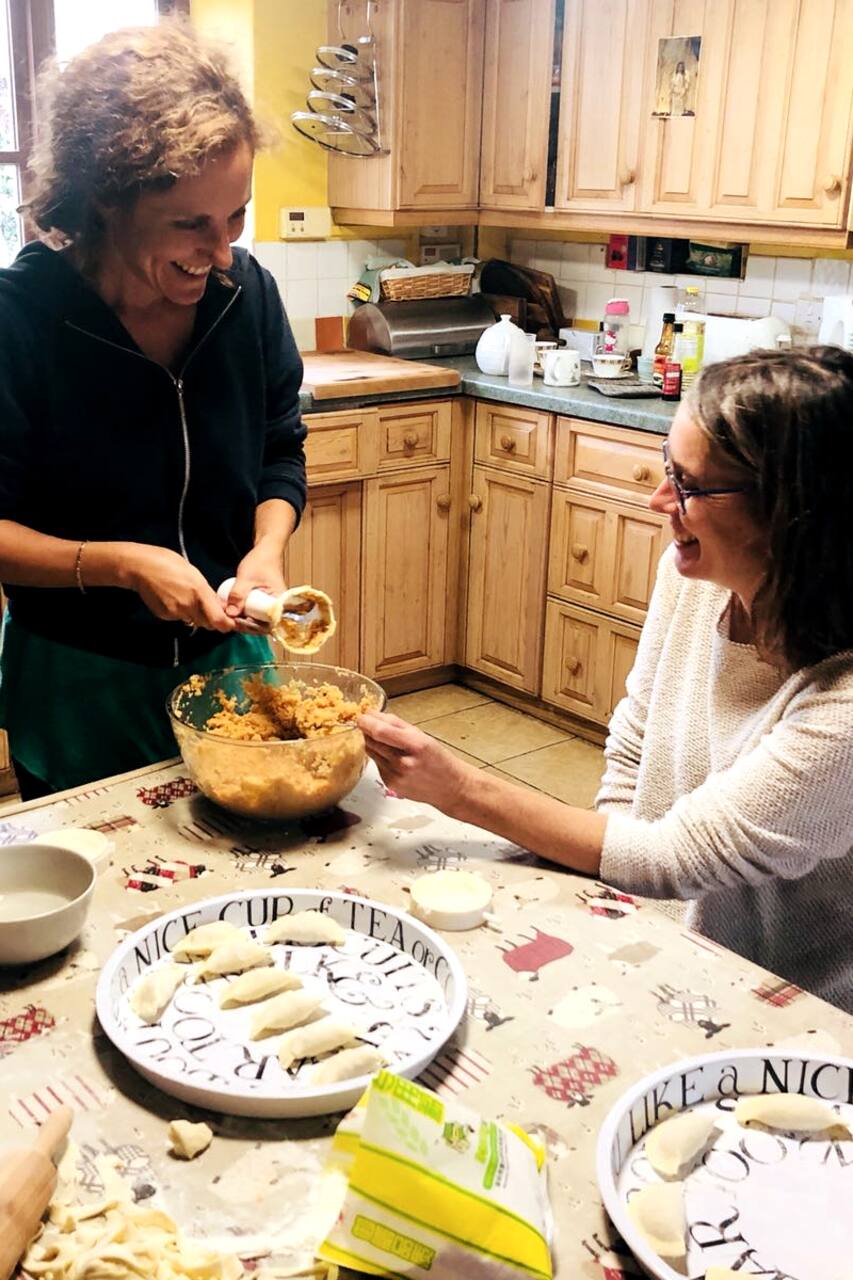 Chinese Dumplings in the Cotswolds
Chinese Dumplings in the Cotswolds
Jing and Konstantina have been cooking and entertaining together people for more than 12 years now. Jing started cooking with her mum, following Chinese traditional methods and recipes. Over the last five years we have often cooked with and for our guests and it has always been a great experience for all.
You will learn how to make the traditional Chinese dumplings and of course prepare some to take home to your family. You will see a demonstration and will follow instructions on how to make the dough, the mix and assemble your own dumplings. Two of us will be at hand to help you out and answer all your questions about the method and suggestions for future recipes you might want to try for the…
Please note that the dumpling dough is not gluten free. Let us know if your have any specific allergies for us to advise you appropriately. We don't use nuts in the class, but we use meat. Min 5
appreciation of Chinese culture
We will conduct our workshop in our farm house kitchen and you will visit a traditional Cotswolds stone house, built in the later 1600s, where the family have lived in for the last 400 years. You will be taught by Jing - a Chinese lady, who used to live with us while she was a student in the UK and who still visits the family every summer. She will come specially for this workshop to share her insight knowledge.
이 트립은 주류를 포함합니다. 법적 음주 가능 나이에 해당하는 게스트에게만 주류가 제공됩니다.
Please note that the dumpling dough is not gluten free. Let us know if your have any specific allergies for us to advise you appropriately. We don't use nuts in the class, but we use meat. Min 5
쿠킹 클래스
Chinese Dumplings in the Cotswolds
새로운 트립