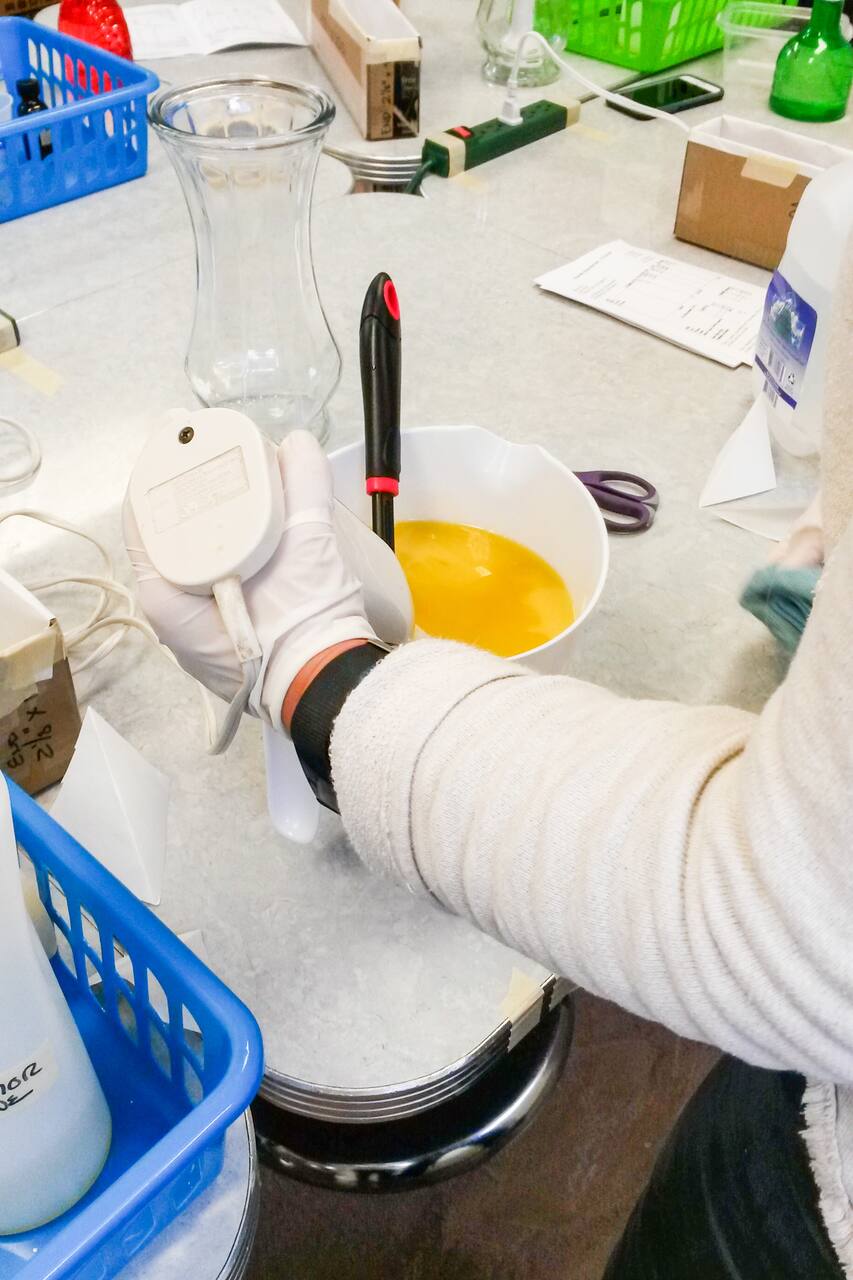 Soap making - An ancient experience!
Soap making - An ancient experience!
Workshops take place in my shop's soapmaking studio. I work with universities and non-profits the world over, including Cochabamba, Bolivia, to design soap using locally sourced ingredients. I have helped green hotels and businesses from Tasmania to New Zealand, to a small island, Monhegan, 10 miles off the coast of Maine. I was born on Jamestown, RI, earned my BA, from Davis & Elkins…
You will be given full instruction along with a demonstration of making cold process soap before you dive into making it yourself. You will learn terms like 'gel phase' and 'trace' (so you can talk 'soap' at parties)! You will receive and work from a lovely copy of F.R.O.G. Soap's super cool soap making handbook. You will also receive several cool recipes to try when you get home. You will learn…
Our soap making workshops last approximately 2 hours, so plan your ferry trip or drive accordingly. We are within walking distance of Ferry. Making soap is fun, addictive and makes for great gifts!
Snacks
Locally baked pastries Created by either Sabatuer Bakery (a Michelin rated baker, or McGavins Bakery, Home of Pink Champagne Cake
Drinks
Coffee & Tea Our freshly ground coffee is sourced locally from The Coffee Oasis; Tea from our local apothecary.
Equipment
Equipment and ingredients We provide all equipment and ingredients needed to make 2 beautiful pounds of soap, including safety glasses and gloves.
Long-sleeved shirt, shoes that cover the feet