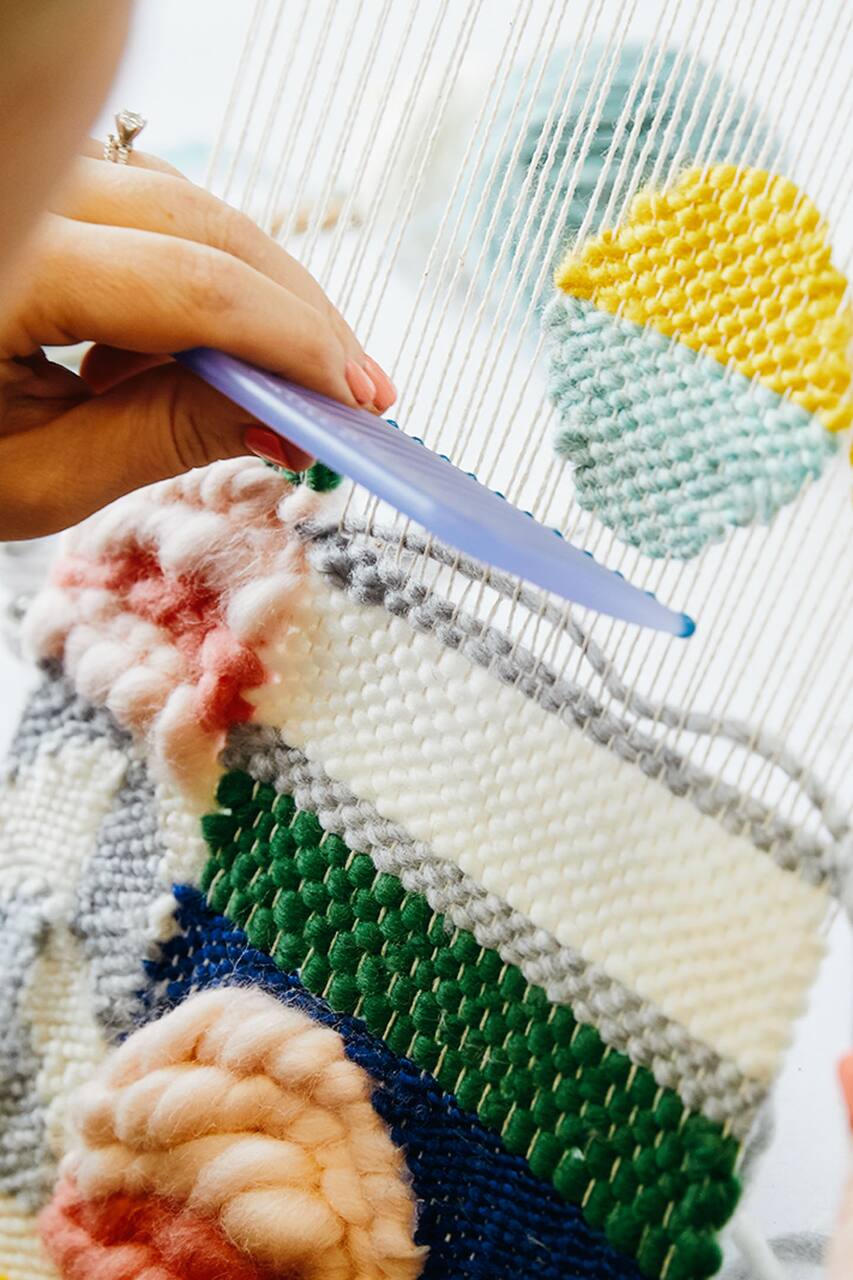 Weave A Wall Hanging (Beginner Class)
Weave A Wall Hanging (Beginner Class)
Hello! My name is Estelle! Crafting has been something I've loved my entire life. I've crafted and done workshops with The London Loom in the UK, home to freestyle weaving classes and Hili Studio in Singapore. So be rest assured that you'll be learning great tips & tricks that you can't find on the Internet! :) Join me on this journey of weaving and let's see where it will take us to!
You will learn how to: - Set up your loom - Create your own unique woven hanging using basic techniques like the "plain" and "soumak" weave; and "rya" knots. - Set up your finished piece into a wall hanging Of course, you will get personal guidance from me which makes this whole experience so much more enriching! You'll also get to look at inspiration pieces and learn how to weave in the…
Come with an open mind to learn :)
장비
Loom Board & Yarn Instruction Sheets
As a big fan of the mid-century modern design movement, I will conduct the workshop in my home where you will get to see how woven wall pieces can become design statements in your home. You can draw inspiration from the green surroundings and warm atmosphere as we're situated just above a community park! We'll listen to music and enjoy a morning of sheer relaxation and crafting together.
신분증상의 사진과 대조할 수 있는 본인 사진을 찍어야 합니다. 이를 통해 에어비앤비가 트립에 참가하는 게스트를 확인할 수 있습니다. 이 절차는 한 번만 완료하시면 됩니다.
Come with an open mind to learn :)
공예 클래스
Weave A Wall Hanging (Beginner Class)
새로운 트립