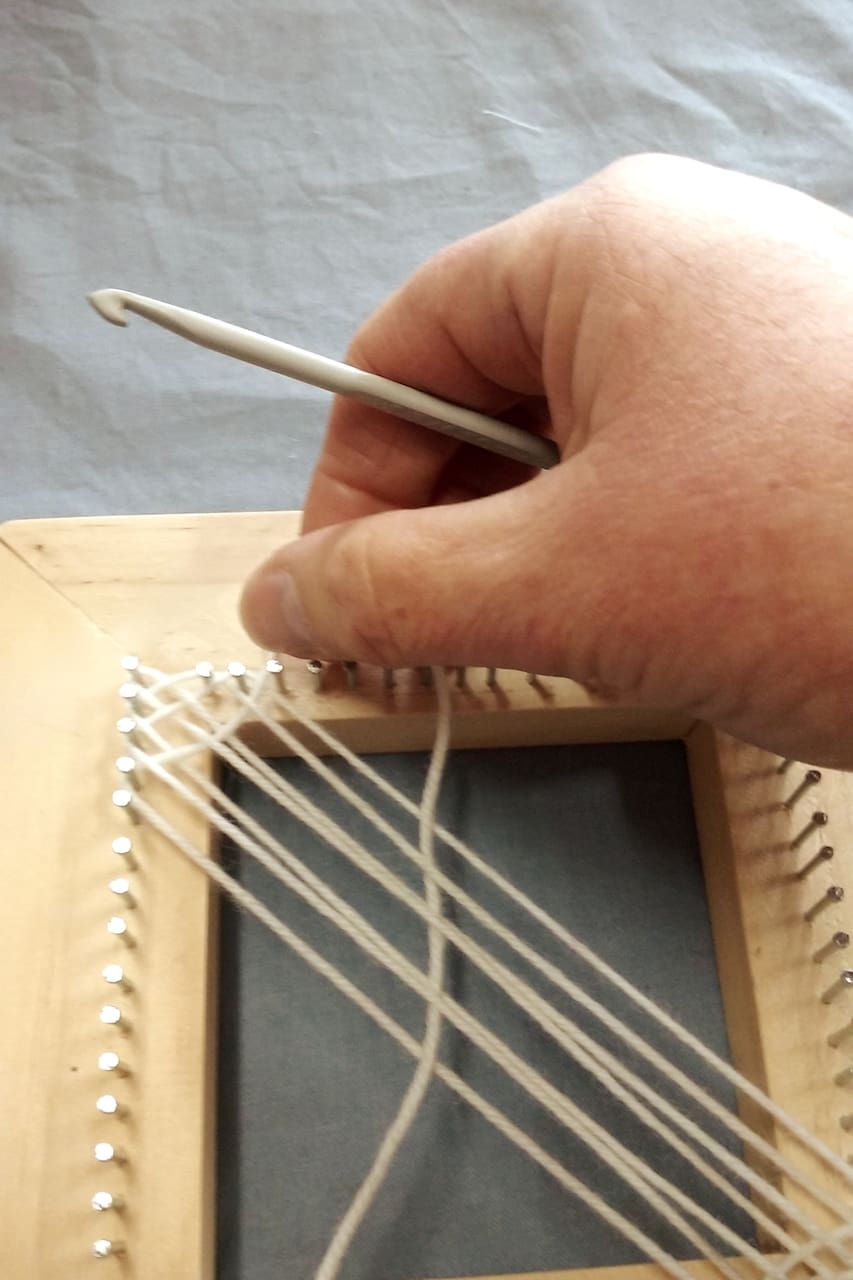 Weaving with a difference - Squares
Weaving with a difference - Squares
I have been creating using various forms of fibre crafts since I was 9. Since moving to Te Kuiti in 2003 I have discovered and developed skills around wool - spinning, felting, weaving. I started Continuous Strand Weaving in 2012 Tri Loom Weaving - triangles with hundreds of nails used to create beautiful shawls/wraps/ponchos. Rectangles for scarves/wraps And the simplest form of Continuous Strand…
We will meet at my shop in Te Kuiti (Creative Spaces - 14 Sheridan St), Half the shop is set up for retail (and has all the materials we require), the rest of the space is specifically for workshops. You will learn the basic woven square, then learn how to change colour combinations. 3 hours is ample time to master the weaving, create at least 3 squares and then I will teach you to join them…
My shop has facilities for making a hot drink, which is included. Also bathroom facilities. This is a small space so workshops are limited to 4 people. There will not be room for spectators.
Drinks
Morning/Afternoon tea Tea, coffee, hot chocolate, juice, snack.
Equipment
Weaving needs All materials required are supplied in the price - loom, wool and hook are to be kept by participants.
Reading glasses if required to see fine work.