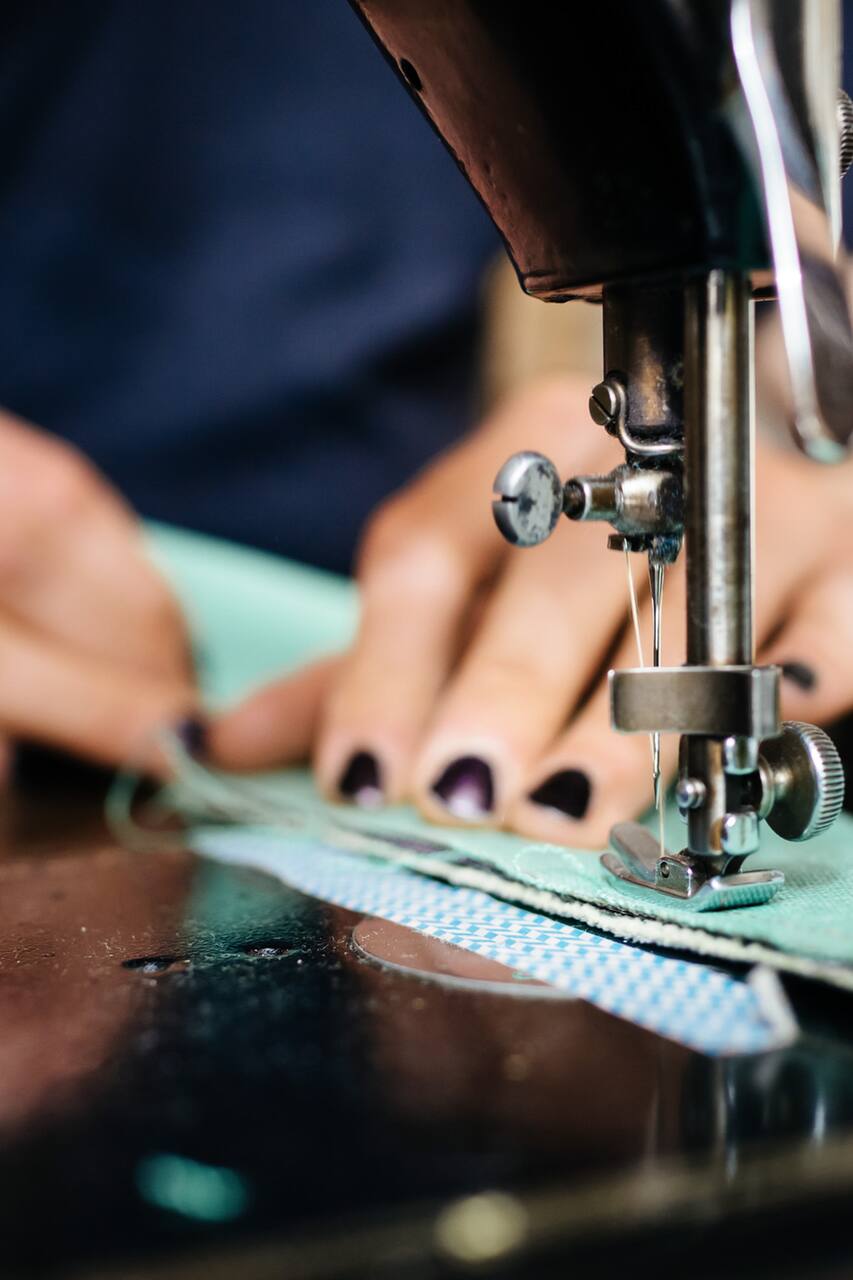 Arty Farty Sew a Skirt Workshop
Arty Farty Sew a Skirt Workshop

예약 가능일이 매우 제한되어 있습니다.
I live with my artist husband in our little pink bungalow by the beach and together we enjoy a creative, happy life. My husband is an artist and tattoo artist and our home is filled with his wonderful art. I knit, sew and design. It is in my genes as my grandmother was a dressmaker, as was my mother who taught me to knit and sew as a small girl. I enjoy designing and making my own clothes, …
I will meet you at my "Thread Shed" workshop near the beach in Freshwater East. I will show you some examples of beautiful fabrics, some of them vintage, that you can choose for our arty farty sewing project. We will then make a beautiful half circle skirt together which you will be able to wear or take away with you. Even if you have never sewn before you will grow in confidence as I will…
We will be measuring your waist, cutting out the fabric on the floor and using a foot pedal so wear comfy clothes and shoes to work in. There is a small step to enter the Thread Shed
장비
All equipment is provided
Everything for the sewing will be provided - just bring your enthusiasm :-)
Biscuits are provided but maybe bring some extra snacks as the experience could last between 4-6 hours
We will work in my "Thread Shed" which is a very special garden workshop and is the perfect place for all our 'arty farty' creations! The experience is offered for just one or two people. We welcome small family or friendship groups for that individual, attentive, supportive experience In a small cosy creative space.
향후 예약 가능 일자
원하시는 시간에 예약 가능한 트립이 없다면, 하실 수 있습니다.
8월 31일 토요일  

오전 10:30~오후 3:30.
2자리 중 2자리 남음

예약 가능일이 매우 제한되어 있습니다.
We will be measuring your waist, cutting out the fabric on the floor and using a foot pedal so wear comfy clothes and shoes to work in. There is a small step to enter the Thread Shed
아트 클래스
Arty Farty Sew a Skirt Workshop