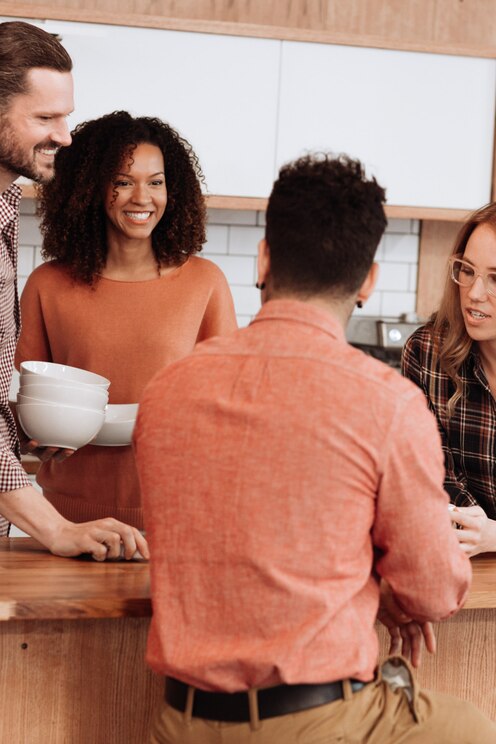 Stories & Supper - With a Side of Hope
Stories & Supper - With a Side of Hope
Share stories & supper with an activist from Middle East/Africa (MEA)! Hear their amazing stories, such as coming to the US as a refugee or immigrant and building their own initiatives to change the world. Their entertaining stories will bring us together in hope as we listen to how they overcame divisions &…

Authentic meal (MEA reg.) Please let us know about your food allergies and dietary restrictions
I'm the Executive Director of the African Middle Eastern Leadership Project (AMEL). I have 15 years experience leading youth empowerment organizations/initiatives spanning the Middle East, Africa & Europe. For the YaLa Young Leaders movement, I led the co-creation/co-management of the YaLa Academy by a team of Palestinians & Israelis who trained thousands of young people from Middle East and Africa on conflict transformation, human rights, peace & citizen journalism. I also helped build the Ara Pacis Initiative coalition of grassroots peacebuilders and The We Are the Future program in Africa.
African Middle Eastern Leadership Project
AMEL empowers & connects young activists from the Middle East & Africa (MEA) region with one another and with American audiences, peers and policymakers in order to advance human rights. Through online training, speaking engagements, fellowships and networking, young African and Middle Eastern activists are spreading inspiration & dialogue while building the skills needed for leadership positions.
참가비 전액이 African Middle Eastern Leadership Project에 기부되는 착한 트립입니다.
We will be in the beautiful ground-floor event room of the WeWork collaborative office space building near Dupont Circle. This is where more than 50 non-profit organizations have their offices alongside start-ups, small businesses, B corps and corporations. 디너 파티
Stories & Supper - With a Side of Hope
새로운 트립