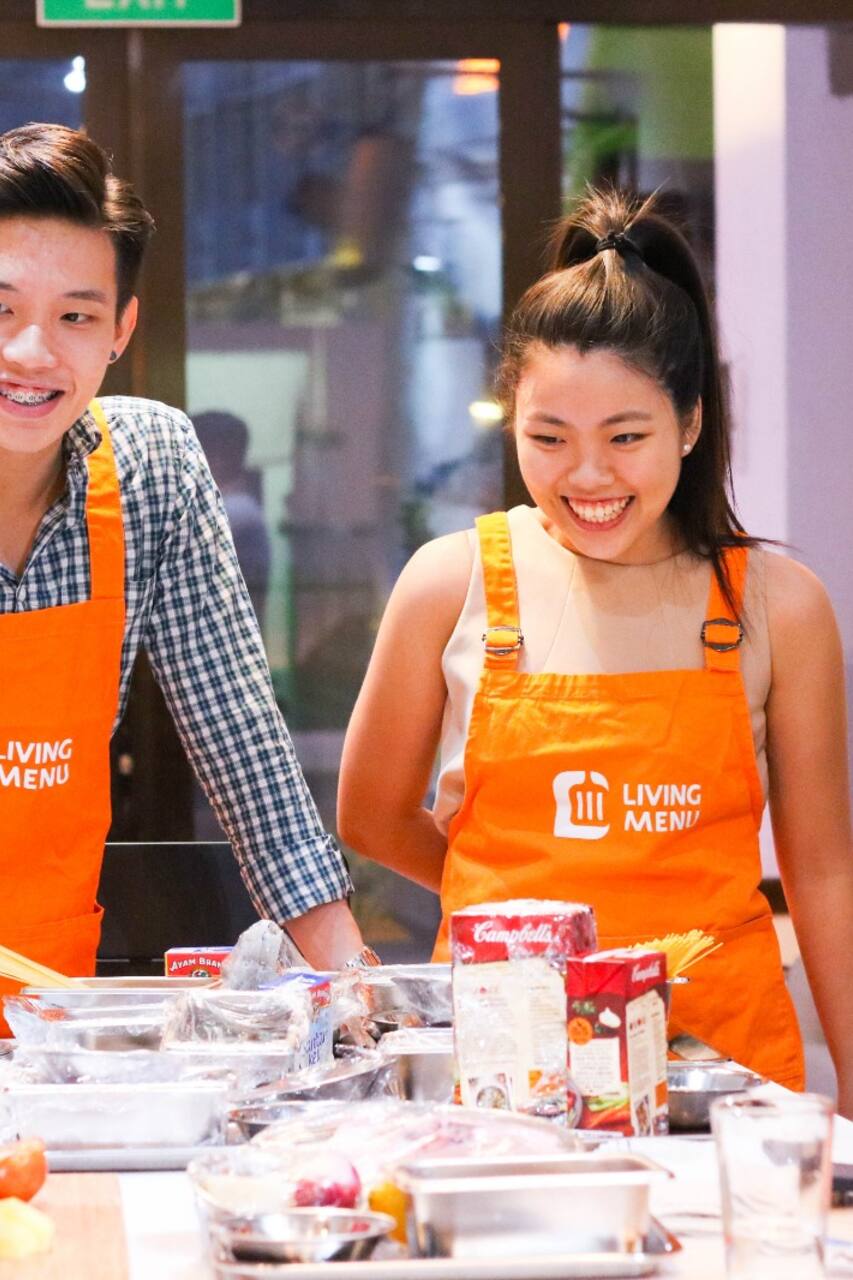 Cooking & Culinary Culture Exchange
Cooking & Culinary Culture Exchange
I've been a chef for the past 6 years with experience in Western, Asian and Fusion cuisine. My career began at an Australian restaurant handling the cold side station before my exposure to Asian cuisine at one of Singapore's most upscale Chinese seafood restaurant. Years of hard work brought me to my previous role as Sous Chef for a Singapore-based Spanish restaurant owned by a Michelin One Star…
Propose a dish that best represents your culture/background and cook it in my kitchen. Or attempt a new recipe of a dish you've always wanted to try! Join other guests in a culinary exchange where you'll discover local and international food cultures. Each guest will also take turns to cook and share their food experience and story behind their proposed dish. I'll demonstrate a local dish and…
Each guest will cook a dish from their culture. Please provide us with your list of ingredients upon booking*. *Ingredients are subject to availability and will be confirmed within 1 business day
음료
Soft drinks. 1 complimentary drink of choice (1 glass of red/white wine, 1 bottle of beer, 1 soft drink or tea/coffee).
The Culinary & Cooking Exchange will be held in a two-storey shophouse in Kampong Bahru, a historical street of Singapore lined with shophouses from the colonial era. Spottiswoode Park is just a short walk away, and you'll find walls painted with murals that showcase the culture and history of Singapore. You can also go for a coffee break in a hip cafe or check out a 30-year-old confectionery shop at Everton Park!
이 트립은 주류를 포함합니다. 법적 음주 가능 나이에 해당하는 게스트에게만 주류가 제공됩니다.
Each guest will cook a dish from their culture. Please provide us with your list of ingredients upon booking*. *Ingredients are subject to availability and will be confirmed within 1 business day
쿠킹 클래스
Cooking & Culinary Culture Exchange