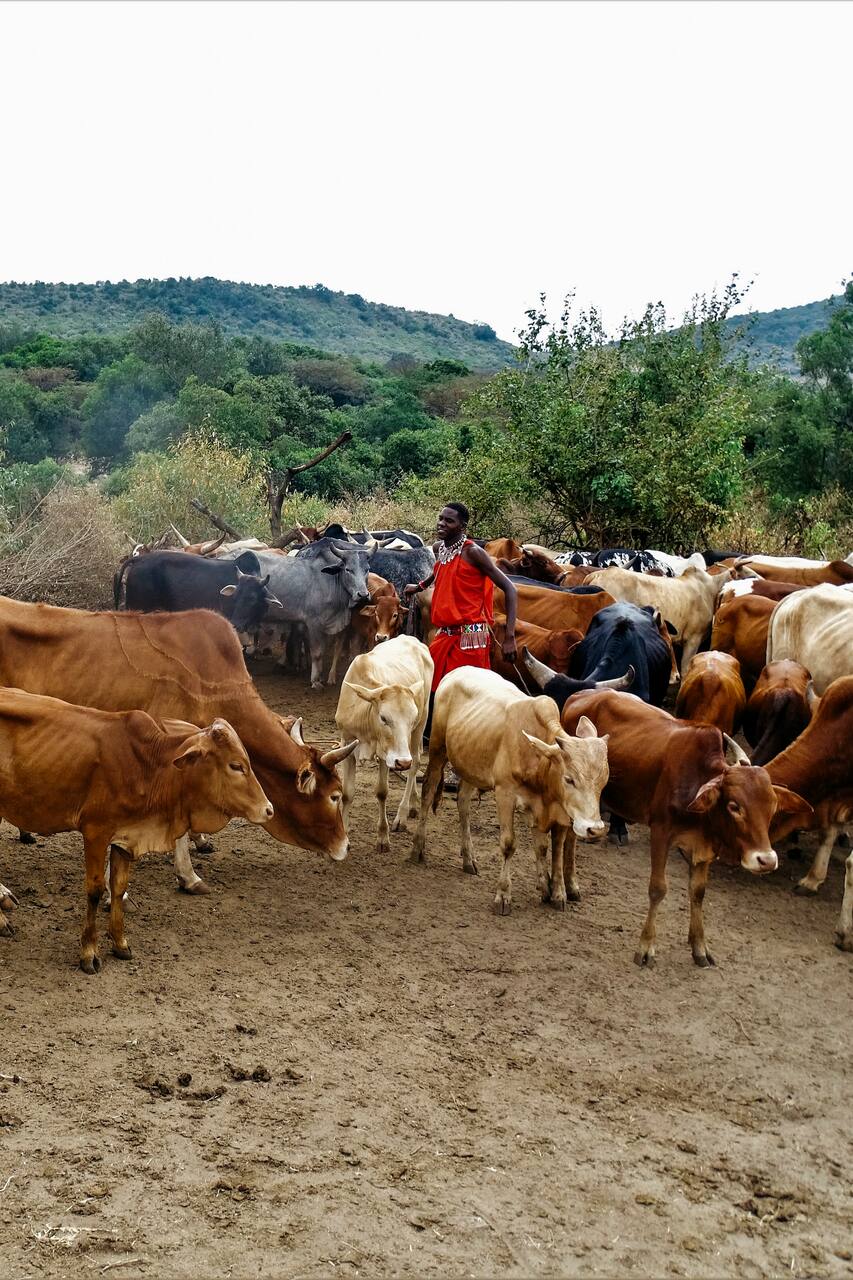 Cattle Herding & Living with Maasai
Cattle Herding & Living with Maasai
My name is Dennis Shinka Parmuat, I have been a guide in the Masai Mara or over 7 years. I am a true Maasai of nature and born and raised in the Mara. Since the age of 10 I was trained as a Maasai warrior. During this time I learned more about nature and how to track wild animals and survive in the bush. Together with Anne, my co-host and partner and a passionate photographer and Africanist, we…
We work together with Moran trails adventures for transport arrangments (to & from Nairobi or elsewhere). Contact: +254714078970 or +254722 743855 or mail: osekimaasaimaracamp@gmail.com for more info.
Snacks and Other
Breakfast, lunch & dinner. Fruit Traditional African food (rice, chapati, potatoes, vegetables & meat)..
Drinks
Tea, coffee, water, juice & of course milk from our cows & goats!
Accommodations
Oseki Maasai Mara Camp In a traditional Maasai hut or stoney house