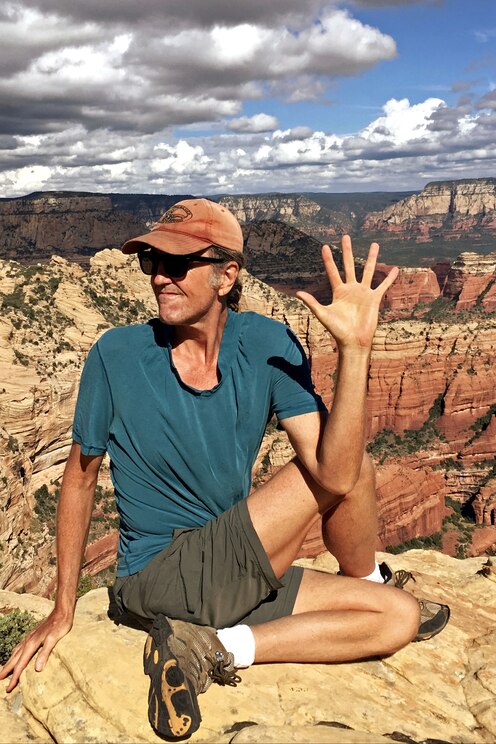 We start by an intro warmup of Yoga and Chi together of roughly 15 minutes, it is a fusion of 44 years of practicing both arts. Then we will put or packs on and spend 20 minutes hiking a semi-step grade up the mountain. I will share 34 years of the land, plants, and animal knowledge in​ the desert. After 20…
Yoga Instructor of over 17 years that has studied yoga with many famous Yogi's and Yoginis in the world. I have also practice Chi Gong and Tai Chi for 44 years with some of the best! With both practices, I create an amazing experience of feeling your own energy and feeling connected to all​ that is in the moment. As a mountaineering person, I have climbed and photographed​ 90 percent of all of Arizona's mountains. I do what I do because I love it, and want to help people connect to nature, yoga, and our true nature. I am also a photographer of 42 years. Your photos​ will be "FREE"!
The locations we practice yoga are off the beaten trail! Through years of exploring perfect locations to practice yoga, I will share the breathtaking locations. One hike we will climb, is up beautiful Camelback Mountain, finding yourself practicing yoga in our own private location. Over the years I have done hundreds of hours of research on google earth of finding amazing geography.
No makeup or perfume that smells, bugs will be attracted to you. Wear yoga or comfortable loose hiking clothes. We supply yoga mats.