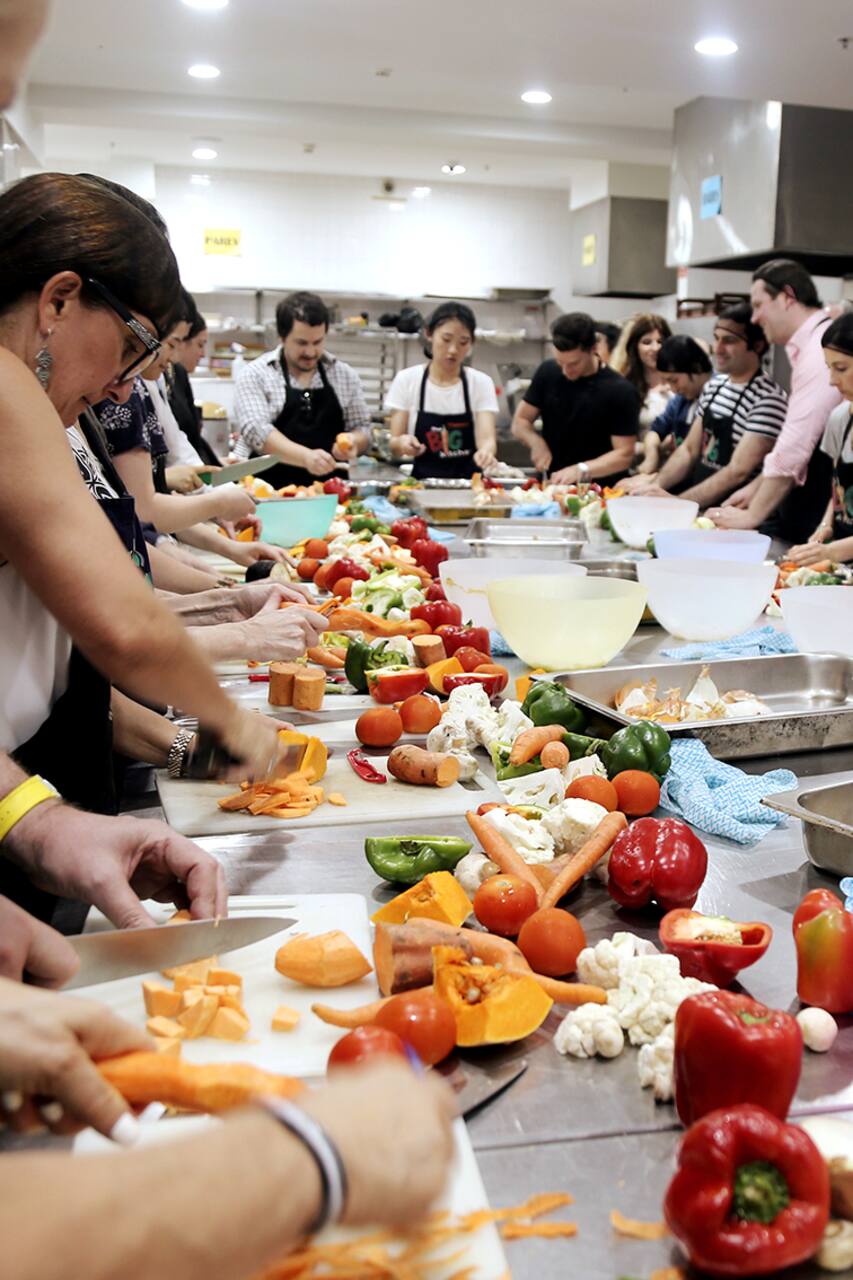 지금 바로 예약하세요. 이 트립은 보통 매진됩니다.
Travelling the world taught me that there's nothing more powerful than giving. Born and raised by the waves of Greece, I'm now back and in the business of connecting our community through the kindness. I'm a jolly Greek fellow and the only thing I like more than my great food is feeding those who are less fortunate.
Our Big Kitchen is a community run, non-denominational, industrial kitchen where meals are prepared for distribution to needy people across Sydney. The kitchen nourishes, empowers and supports people in need and always with love. Last year over 80 000 meals were distributed to disadvantaged Australians, OBK does this through meaningful volunteering experiences.
참가비가 전액 Our Big Kitchen에 기부되는
착한 트립
입니다. .
You'll be welcomed into the supersized commercial kitchen for a hands-on cooking experience. You'll get busy in the kitchen transforming rescued food into nutritious meals, that will be delivered to disadvantaged communities, such as Youth off the streets & Domestic Violence shelters. While experiencing the joy of cooking, you will take away practical kitchen skills and the knowledge that you…
You don't need any fancy kitchen skills to join, you'll learn on the job!