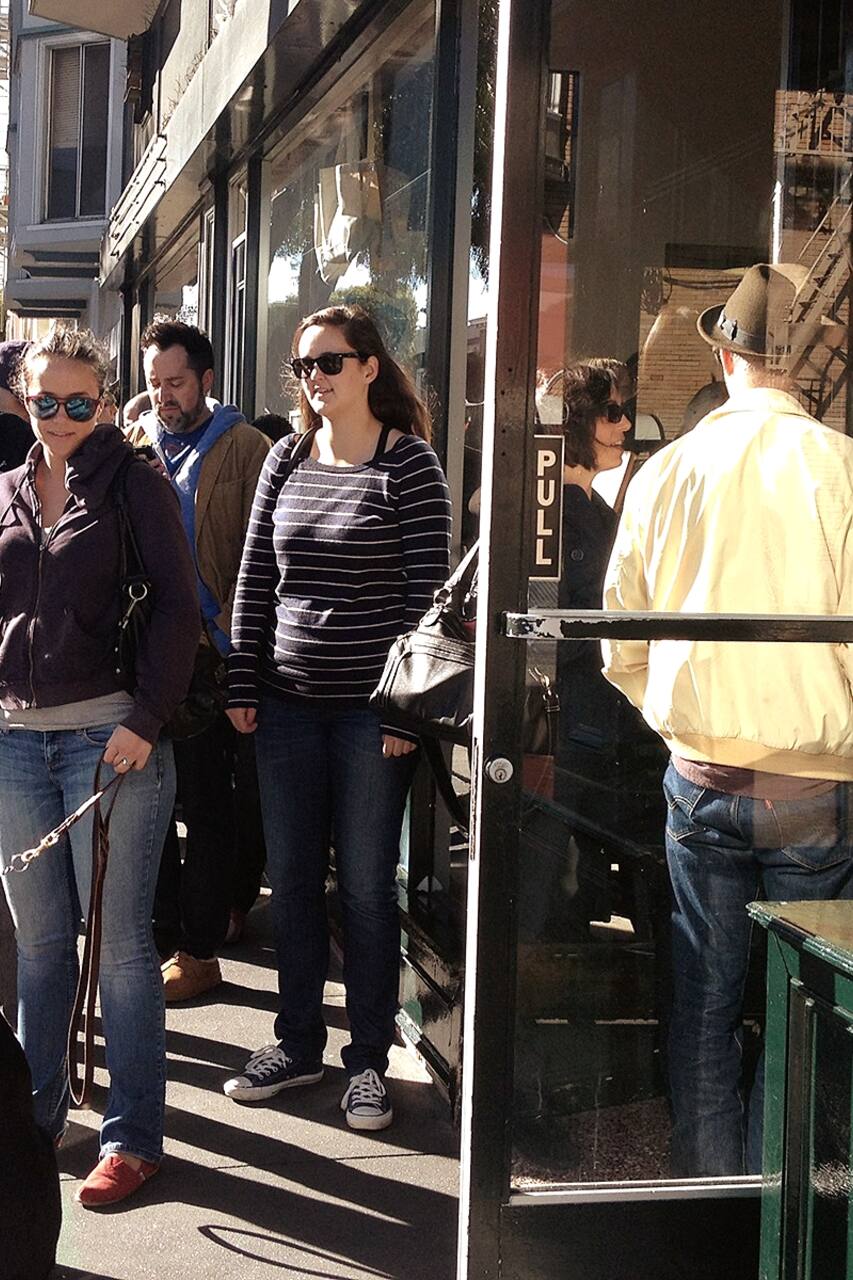 예약 가능일이 매우 제한되어 있습니다.
I'm fascinated about 'how we got here,' thus I have degrees in both architectural history & evolutionary genetics. Our family history represents major strains of American history including, importantly for this tour, the Spanish-Mexican settlers of N. California & San Francisco, the Berryessas. Our family has lived in this neighborhood for over 20 years, though the Berryessa family has been here…
(if you wish to book for 2+, inquire about a different day/time than listed, my calendar is flexible!) Let's take a stroll through the center of San Francisco, where it all began. We will start at and in an 1886 Victorian and learn of it's history and it's reflection of SF history. We'll see remnants and reminders of the 1906 earthquake. We'll have coffee and pastries from Tartine (world famous…
San Francisco is hilly, windy & cool. The walk is 2.5miles, mostly flat w/ 1 200ft hill over 8 blocks. Dress in layers, it can be chilly one moment & hot the next. The microclimates are... micro
간식
Pastries from Tartine, coffee from Blue Bottle
티켓
$7 entry fee to Mission San Francisco de Asis (aka Mission Dolores)
jacket or sweater if weather indicates
umbrella or rain jacket if weather indicates (especially in winter)
The beginning of the tour starts at our home, with it's 130 year history it is an amazing microcosm of SF from the gold rush of the 19th century to tech workers of this century. Stories of Native Americans, Berryessas and the Spanish settlement of SF (including the Mission Dolores), Gold Rush, Victorians and an intimate knowledge of the area, history and food of San Francisco.
San Francisco is hilly, windy & cool. The walk is 2.5miles, mostly flat w/ 1 200ft hill over 8 blocks. Dress in layers, it can be chilly one moment & hot the next. The microclimates are... micro