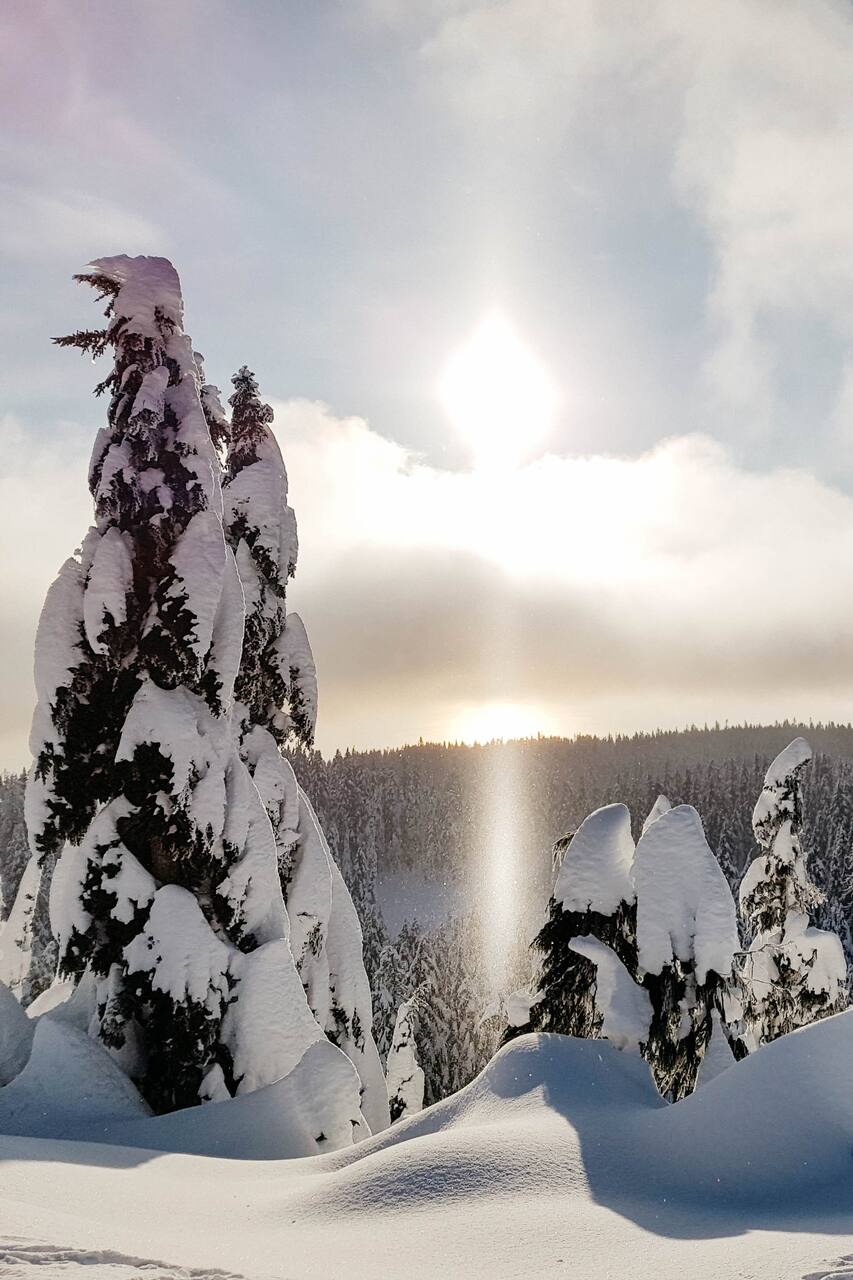 Snowshoe to stunning view of Vancouver
Snowshoe to stunning view of Vancouver
I am a Vancouver native, but also lived abroad for 10 years. Returning to my home city 3 years ago made me fall in love again with the nature that is around us. More than anything it makes me happy to share this beauty respectfully with visitors and new locals. I feel at peace among the trees and the mountains, and living in a fast-paced online world, sometimes it's just nice to breathe and admire…
We will jump into the car and ride up to one of three local sites depending upon weather conditions: 1. Mt. Seymour - Dog mountain (5km return, intervals) 5-6 hours door to door 2. Cypress Mountain - Black Mountain (10km return, steep uphill) 6-8 hours door to door 3. Lynn Headwaters Park - Big Cedar, Kennedy Falls (10km return, flat) 6-8 hours door to door Then we will hike/snowshoe in…
Remember, this is the great outdoors. It is important to be aware of your surroundings and know that from time to time we may be out of cell phone range. Dress for the weather and above all, have fun!
Snacks
Granola bars and munchies Let me know if you have food restrictions!
Transportation
Ride to and from I will pick you up and drop you off at Lonsdale Quay
Equipment
Snowshoes/ Yaktrax I can assist with arranging for snowshoe rentals at an additional cost.
waterproof gear (weather dependent)
layers (be prepared to sweat)
good hiking/outdoor shoes
snacks if you don't like my snacks :)