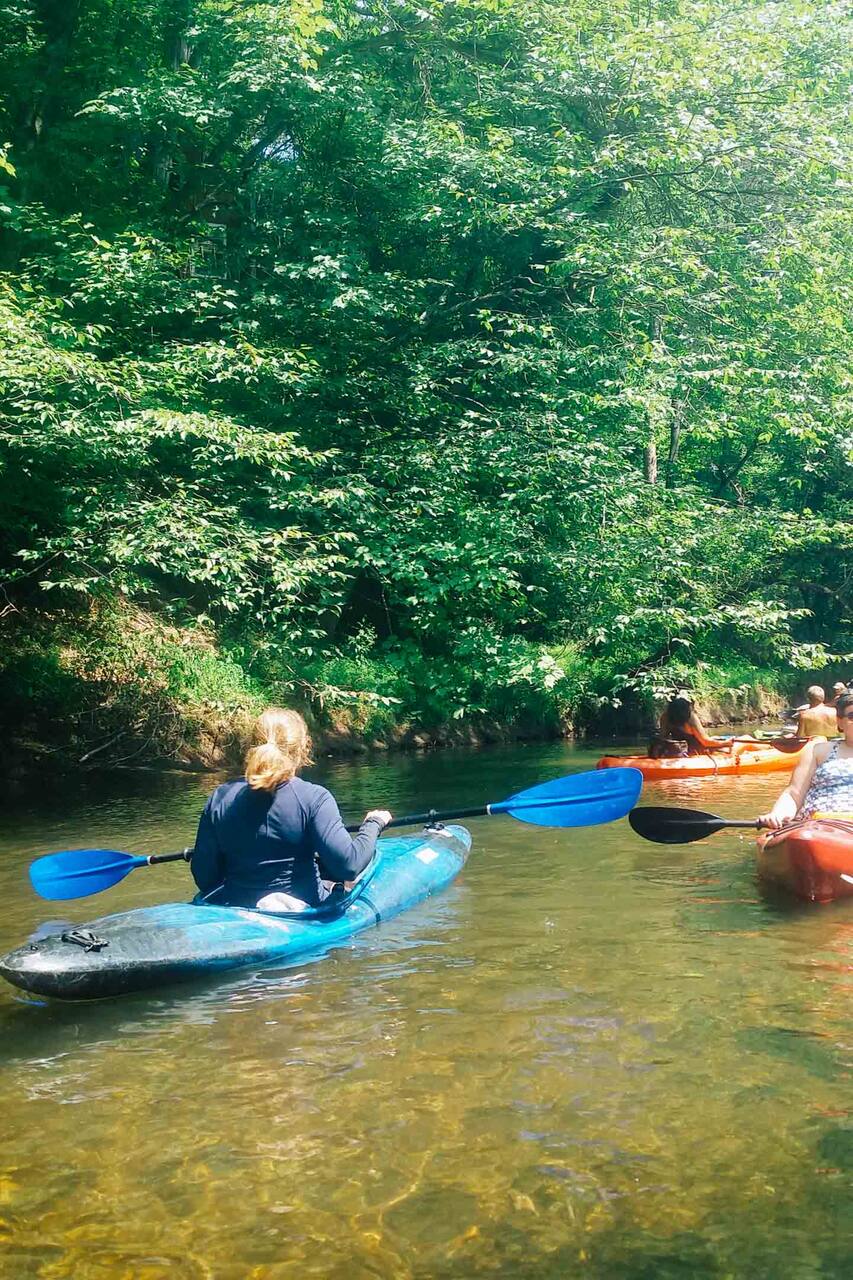 Kayak local creeks and find wildlife
Kayak local creeks and find wildlife
I have been kayaking 10+ years with over 1000 miles kayaked. I have canoed the entire Susquehanna River, 444 miles. Thru hiked AT 2018. I have worked for an outfitters previously. Wilderness First Aid certified. I am funny and a very easy person to get along with.
Enjoy a relaxing, stress-melting float down nearby creeks that only the locals normally explore. Bring your fishing rod to take full advantage of renowned trout streams or indulge in your favorite beverage and take in the many sights and sounds. The local creeks and rivers offer many opportunities to see native wildlife such as ospreys, herons, egrets, and if you are lucky enough, the bald eagle!
These creeks are similar to a lazy river and in most sections, you will be able to stand up
I provide kayaks and canoes to open up access to the local creeks and rivers to explore areas so remote that they arr only accessible by small, non motorized boats. Some of the local creeks include the Yellow Breeches, Sherman Creek, Swatara Creek, and the Susquehanna River.
카야킹
Kayak local creeks and find wildlife
새로운 트립