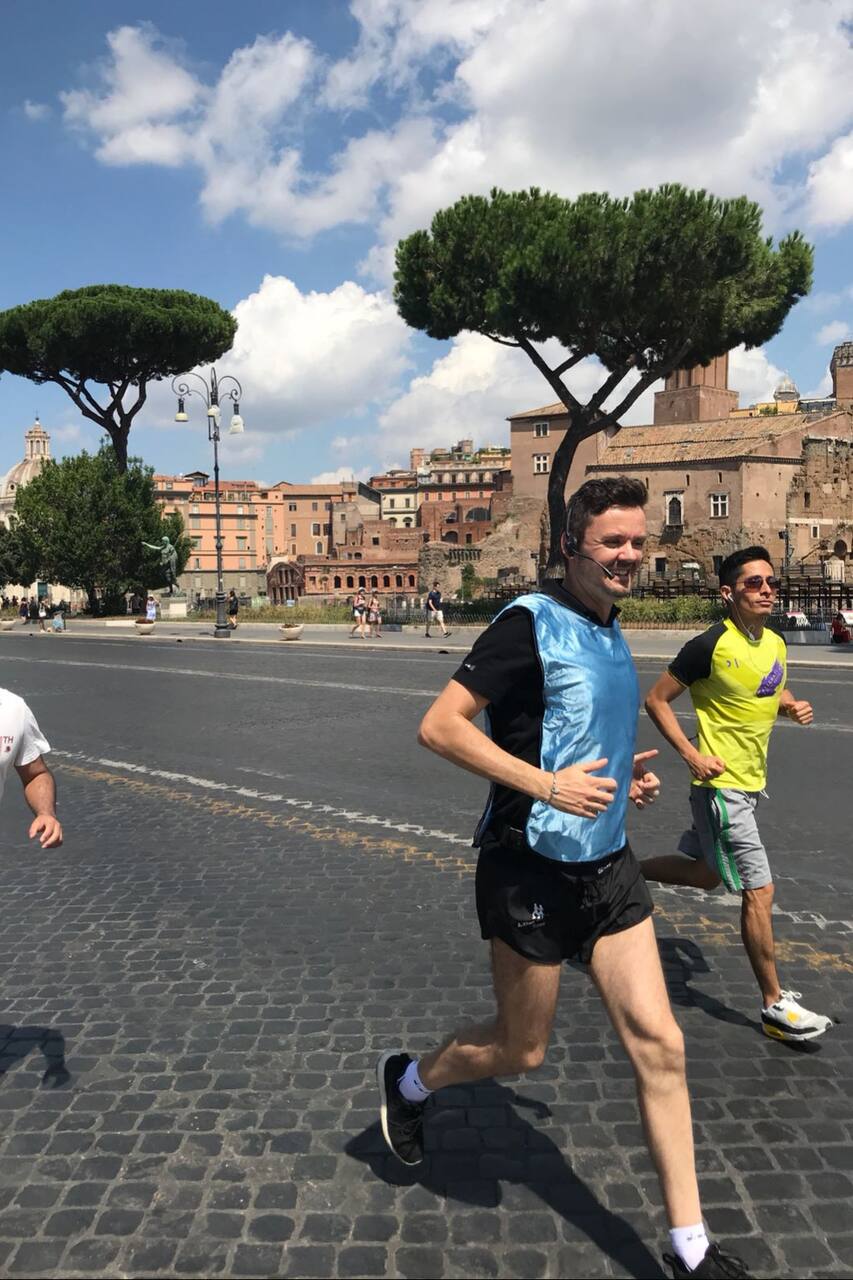 I'm a true lover of running (FIDAL member) with Rome marathons experience 2015 and 2016 with a great passion for sharing with travellers my love of running and of Roma. I know very well how difficult is to run in an unknown city, that's why I created this experience suitable for all abilities. I will share with you all the tips discovered during my running experience in this city. Run safely with …
We will visit Rome, running freely among ancient monuments, fountains, squares, and discovering hidden corners of the city. Please note Run City Sites isn't a race, but it will be lots of fun! We will run at the speed of the slowest runner in the group. Suitable for all abilities. At the end of experience we will do a few minutes of strechting and we enjoy together a typical Italian breakfast!…
Transport to/from tour not included. Guests have to be able to run easily for about 8/10 kms (about 5/6 miles). We will run at the speed of the slowest runner in the group.
Food
Cornetto and cappuccino We'll enjoy together a typical italian breakfast
Please wear suitable jogging kit and come dressed ready to run! No storage facilities provided.