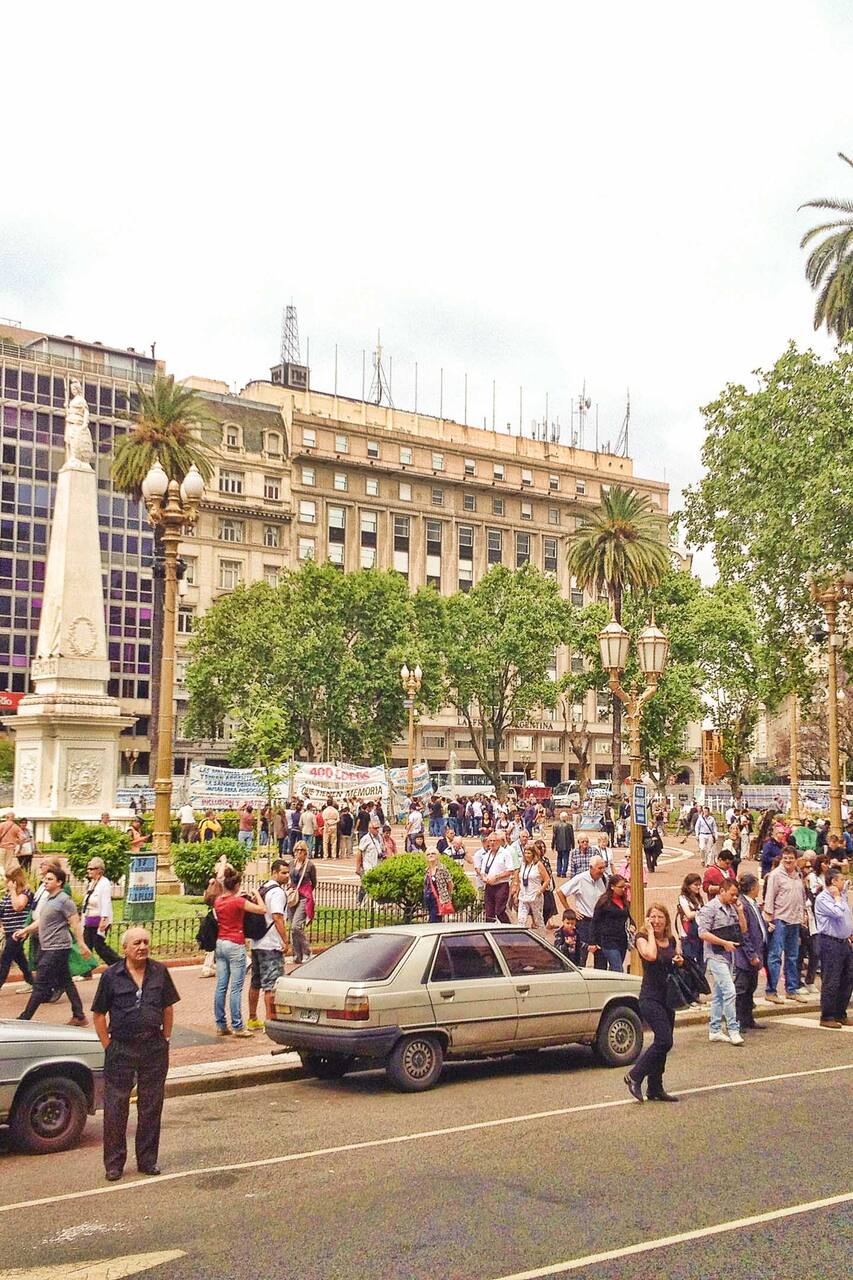 Discover Cafe Tortoni & Plaza de Mayo
Discover Cafe Tortoni & Plaza de Mayo
I am a nurse student from the UBA (Universidad de Buenos Aires) and english teacher, also my mother is a tourism guide so I learned all about my country with her and traveling by myself all over Argentina. In addition, I visit regulary times per month the places I show to be updated of everything new or changes. For the last, I do this to support my studies and because I love to show my city…
First we meet at the Café Tortoni, the oldest coffee store in the city (since 1858), then we walk 3 (three) blocks to see the Plaza de Mayo where is located the Casa Rosada and the Cabildo (we can enter to this last one dependending of the day, it`s free and it`s where our independence was signed). After that we walk 6 (six) blocks to see the Obelisc situated in the 9 de Julio avenue. For the last…
If it rains we can do almost all the tour so it doesn't get suspended.
Money (in case of credit/debit cards you need to have and ID or the passport)
The Cafe Tortoni it's one of the most important exclusives and oldest coffee shops in Buenos Aires, the people from this city and all around Argentina has the habit to "go for a coffee" (even if you don't like it) as a recreative talk moment to know somebody knew or get the last news from friends. This coffee store also provides argentinians sweets and typical foods to take away.
역사 도보 탐방
Discover Cafe Tortoni & Plaza de Mayo
새로운 트립