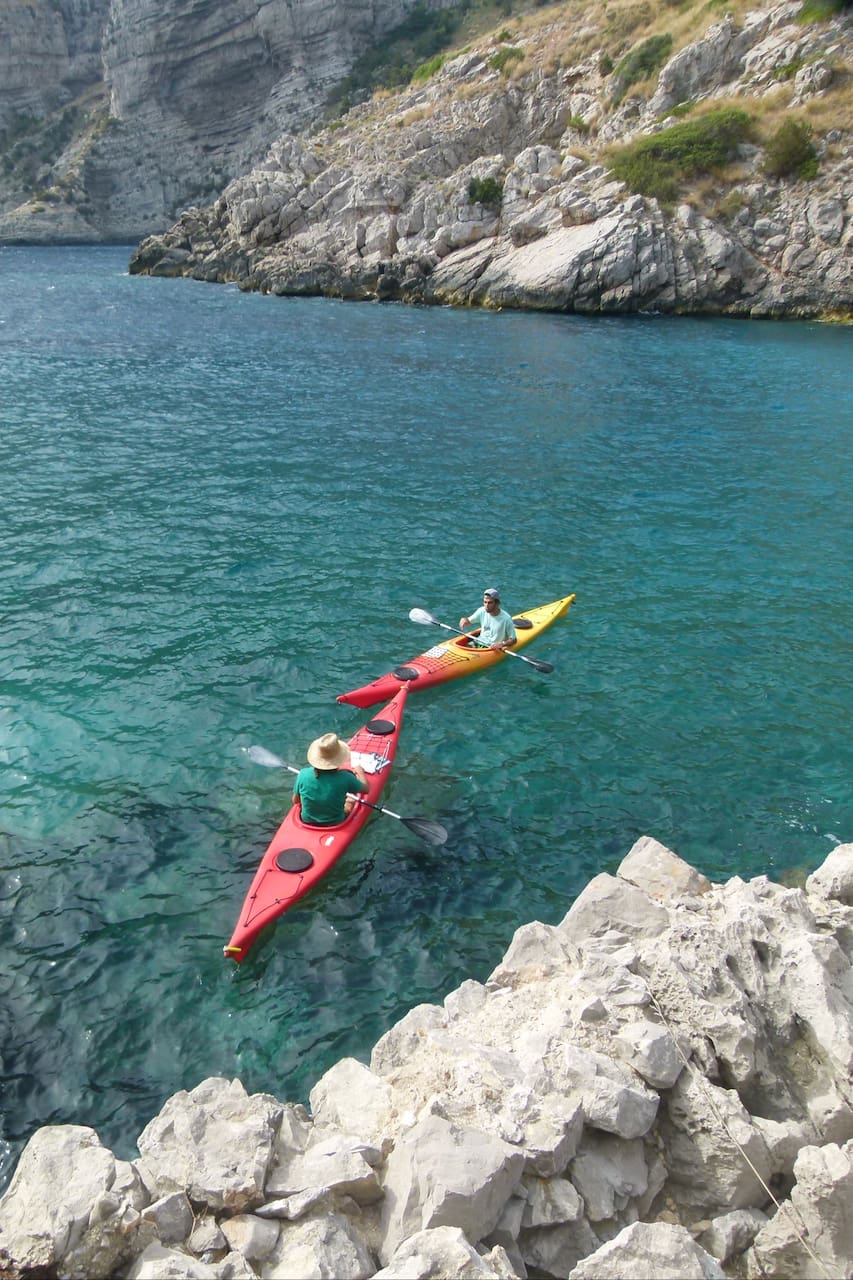 Marine exploration at FAI Ieranto Bay
Marine exploration at FAI Ieranto Bay
My name is Marina and I coordinate all the tourism activities at FAI. Antonella is our expert and property manager at FAI - Baia di Ieranto. She will introduce you to all our staff to get the most from our experience.
FAI - Fondo Ambiente Italiano 소개
Since 1975, FAI – Fondo Ambiente Italiano, The National Trust for Italy, restores and takes care of special places in Italy so that present and future generations from all over the world may enjoy a priceless legacy. We direclty manage and take care of 37 special places in Italy and we support with our volunteer network other 20 places in all Italy regions.
참가비가 전액 FAI - Fondo Ambiente Italiano에 기부되는
착한 트립
입니다. .
The integrated guided tours are carried out in collaboration with the Marea Outdoors Association: Kayak and Snorkeling to discover the beauties of the Bay of Ieranto in an eco-friendly way. We can meet in Nerano at 09:15 at the beginining of the path and we walk togeter to Ieranto Bay for 45 mminutes or directly in Ieranto bay at 10:30 at the FAI Info Point (which is located next to the platform…
You will go back on your own by the same way. There are no restaurants or bars. You can't buy water or drinks, so be sure to have enough with you. Toilettes and changing rooms available.
Equipment
Kayak Snorkeling equipment (mask, snorkel, finns, summer wetsuit), safety jacket
trekking shoes (or sneakers)
swimsuit, flip-flops, sun protection