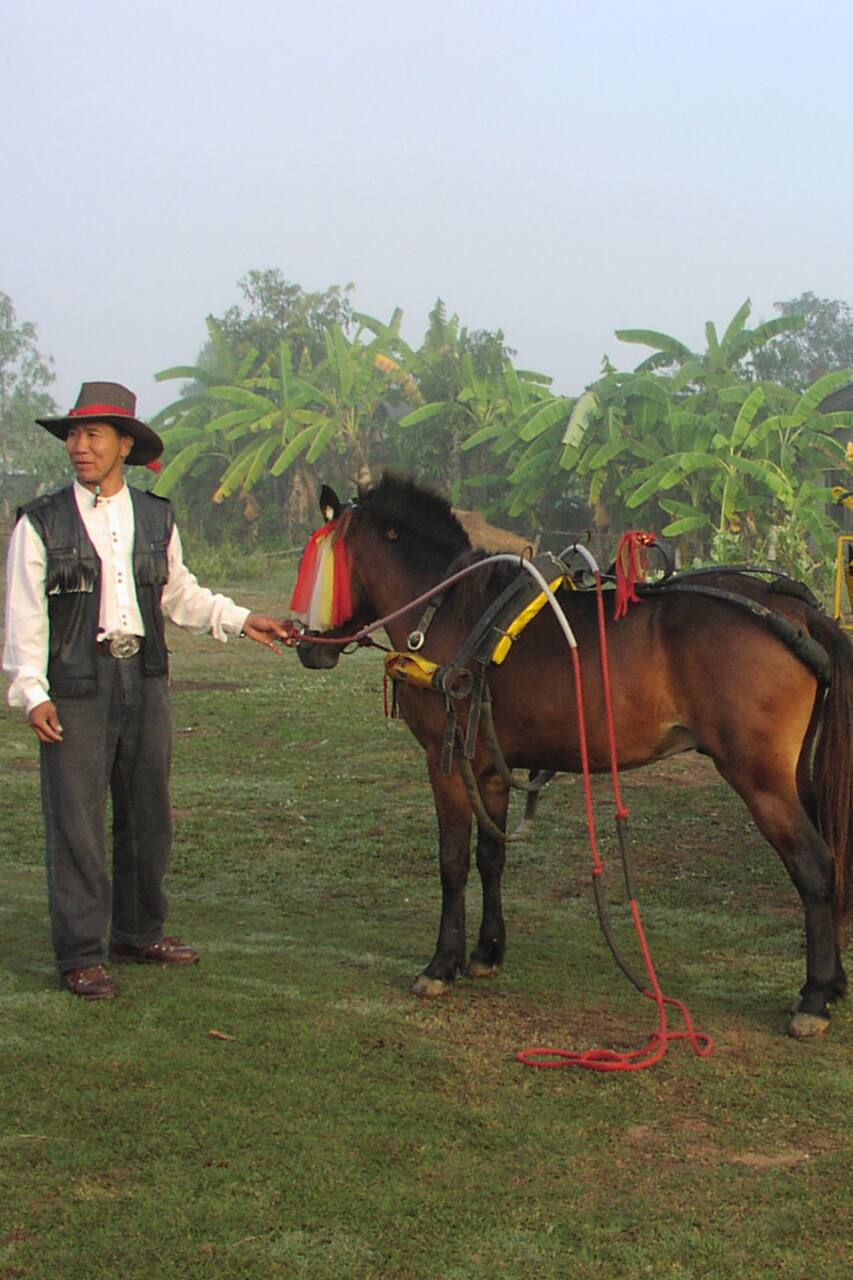 Lampang's first pony-cart history tour
Lampang's first pony-cart history tour
Includes:
음료, 입장권 1매, 장비, 교통편
I'm Dr. Siraya, an equine surgeon that has a passion for working with underprivileged equines and communities. I believe that good animal welfare leads to good human welfare. This tour creates sustainable income distribution within communities and subsidizes for pony welfare through the Lampang Pony Welfare Foundation. My co-host will be Tanakorn Arunsongsaengdee - Nick for short. He is the…
1. Guests will arrive at the foundation lobby area where they'll be served welcome drinks. The host will share about the work of the foundation and get to know the guests a bit before beginning the tour. 2. Then, we'll leave for the historical carriage ride around the Ancient Old Town of Khelang. Fun fact: it's far more historical than nearby town Chiang Mai! 3. Guests will have a customized…
음료
Welcome drinks at arrival
티켓
Historical house entrance On the last stop, we will visit a historical house turned museum. The entry fee will already be paid for.
교통편
Airport service If needed, airport service can be arranged to and from the foundation
장비
Audio guide in English and Thai for complete route of the tour
We meet at the Lampang Pony Welfare Foundation to understand what's so special about these native Thai Ponies and their relationship to the historical town. Then, we travel within the ancient town to see Lampang's main temple (UNESCO site), horse carriage association and Baan Sao Nak (one of the oldest houses - now a museum). The carriage tour allows guests to see these ponies navigating small roads with ease and see the town through their eyes
향후 예약 가능 일자
원하시는 시간에 예약 가능한 트립이 없다면, 하실 수 있습니다.
8월 23일 금요일  

오전 8:00~오전 10:00.
6자리 중 6자리 남음
역사 도보 탐방
Lampang's first pony-cart history tour
새로운 트립