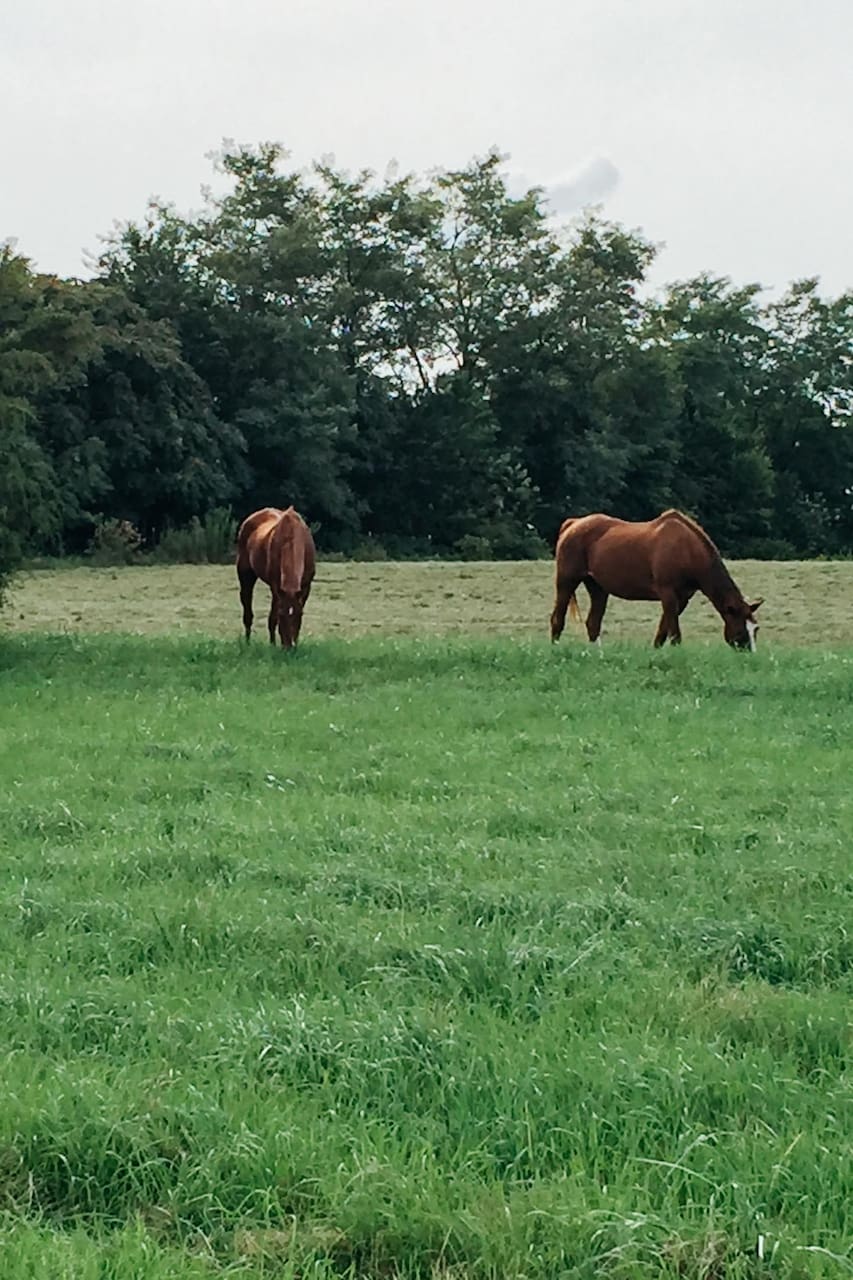 Your hosts have 25+ years farming experience, retired State Police, both Jim and Jennifer have their advanced degrees. Jennifer's degrees specialize in Hospitality management to ensure your experience is unforgettable. We are very personable and want to share how great country farm life can be without the need of owing your own farm. We are very family oriented, our farm is open to anyone…
We will start the morning with a personal introduction to the family of Blackwell Wood Farm, we will take you on a quick tour of the property and explain all safety measures to ensure your experience is safe. We will then take you to the chicken coup and show you the chickens, due to regulations we can not allow you in the chicken coup. Next we will move to working with the pigs and goats, you…
Remember, this is a farm. We operate no matter what the weather is, you may choose to cancel due to the weather and we do not mind. But if you decide to come during bad weather dress appropriately
간식 및 기타
Classic Farm dinner. Lunch Please let us know of any food allergies or dislikes.
Prefer you wear boots- NO OPEN TOE SHOES or FLIP-FLOPS
Bathing suit May-September to enjoy pool after work
Gloves - not required only suggested (we have some for those who do not)
Any item that you need to be comfortable - please take note of weather forecast
You will have a unique inside look at farm life at Blackwell Wood farm. Most farm operations do not allow the general public within, even more special those that do will not allow you around or near the animals, equipment or crops. We give you special insider access to all facets of farm life from relaxing in the pool, eating a great dinner to working on the equipment, grooming animals, feeding the livestock and completing general farm work.
신분증상의 사진과 대조할 수 있는 본인 사진을 찍어야 합니다. 이를 통해 에어비앤비가 트립에 참가하는 게스트를 확인할 수 있습니다. 이 절차는 한 번만 완료하시면 됩니다.
Remember, this is a farm. We operate no matter what the weather is, you may choose to cancel due to the weather and we do not mind. But if you decide to come during bad weather dress appropriately