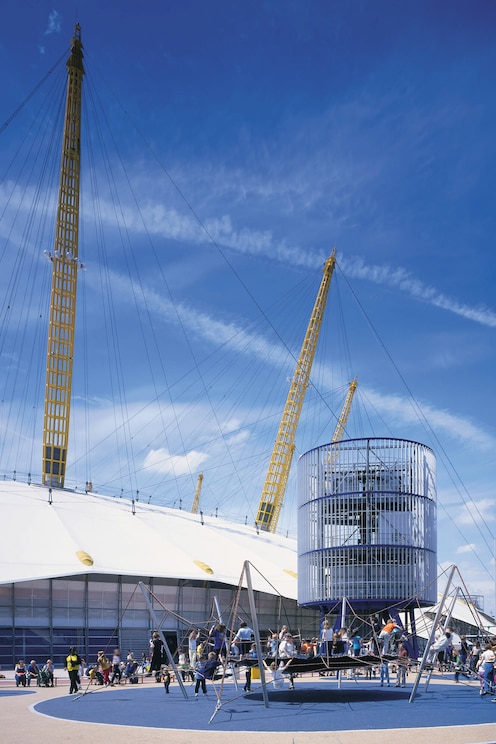 Architectural Tour of Greenwich
Architectural Tour of Greenwich
The historic district of Greenwich has a rich and varied architectural history. In the 1990s the brownfield, Greenwich Peninsula was selected to be regenerated as the site of London's millennium celebrations - owing to the areas long standing connection with time, stretching back to 1884 when the meridian was…
Growing up in central London the architecture of this fascinating city has been a lifelong interest. Currently an architectural theorist, studying for a postgraduate at UCL's school of architecture the Bartlett. As well as researching and giving tours of London both privately and for the Architecture Foundation, I have now had the opportunity to guest lecture at a number of universities including the Royal College of Art and look forward to introducing you to the architecture of this endlessly inspirational city.
Starting at the North Greenwich interchange we will circumnavigate Richard Roger's Millennium Dome and listed Terry Farrell towers, while taking in views across the Thames. We continue to the realm of the Knight Dragon - Hong Kong based developers and new master planners of the upcoming Design District. We continue to Ralph Erskine's Millennium Village before ending at Ceylon Place, location of Britpop group Blur's 1994 hit Parklife.
신분증상의 사진과 대조할 수 있는 본인 사진을 찍어야 합니다. 이를 통해 에어비앤비가 트립에 참가하는 게스트를 확인할 수 있습니다. 이 절차는 한 번만 완료하시면 됩니다.
I can be flexible in terms of tour start times on request Remember to wear comfortable shoes for walking I'm an experienced guide, but new to Air BnB - current ticket prices are an introductory offer
디자인 도보 여행
Architectural Tour of Greenwich
새로운 트립