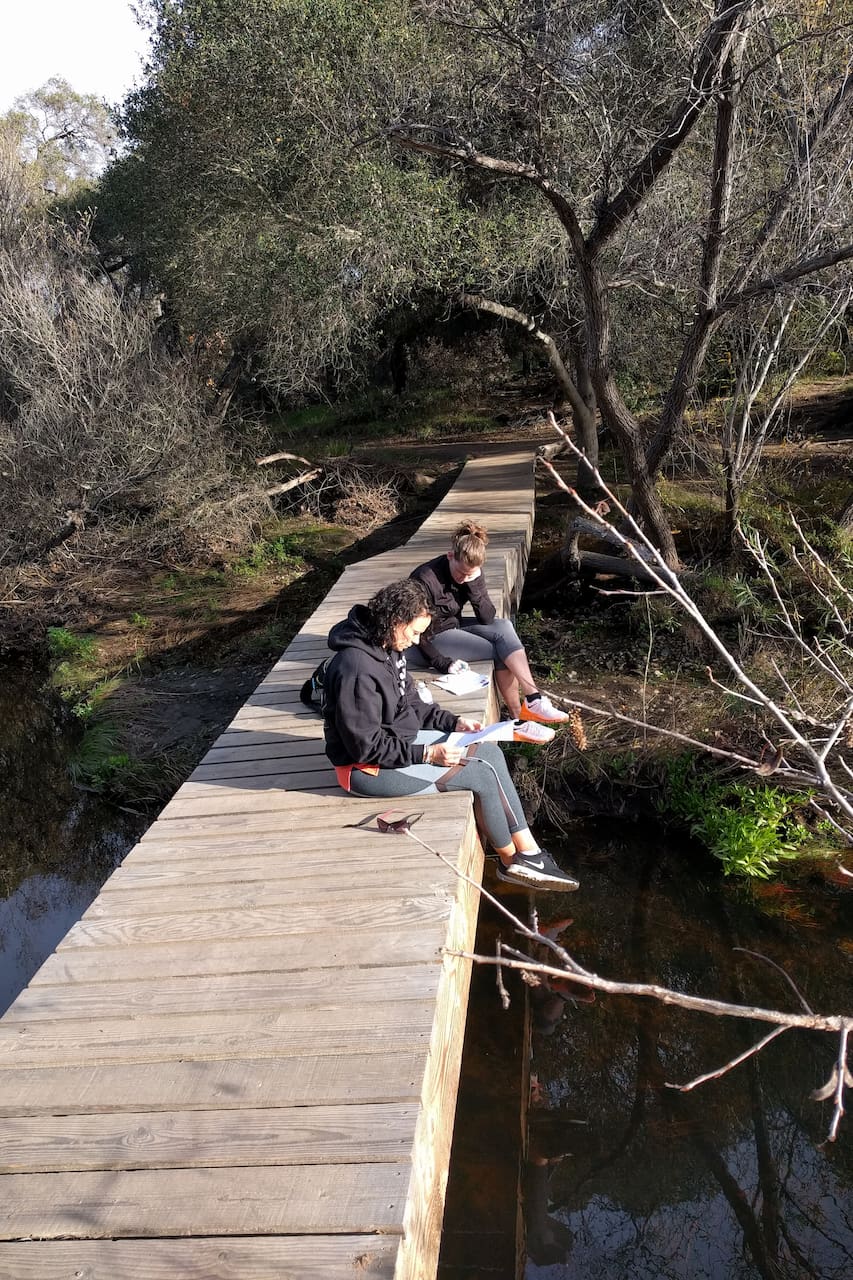 I am so excited to offer an inspirational walk through my favorite magical place! This is the place I go to get grounded and connect with nature. As a health and wellness coach, I help people create the healthy lifestyle they crave, & I have learned that for both me and my clients, slowing down is foundational. This experience is the culmination of a lifetime dedicated to self improvement and…
Spending time in beautiful places fosters the mind body connection & reduces stress, both essential ways to enjoy ourselves & create the life we desire. We will start at the 150 year old ranch house & can meet the goats & chickens just for fun (we will not enter the pens). From there we embark on a 50-60 minute nature walk. This is about 50% shaded & follows a spring fed creek. We will learn…
-Dogs welcome on leash. -The area is warm July-Sept or in "Santa Ana conditions" (desert winds). For healthy individuals this can be done year round. -In rain, the final stop will be sheltered.
Optional: If you keep a journal, bring it. Either way, I provide pen and paper.
Check the weather for Miramar or Poway and dress appropriately, including sun protection if needed.
Bring a water bottle if desired. Spa water will be available at the beginning and end only (you may fill your bottle at that time).