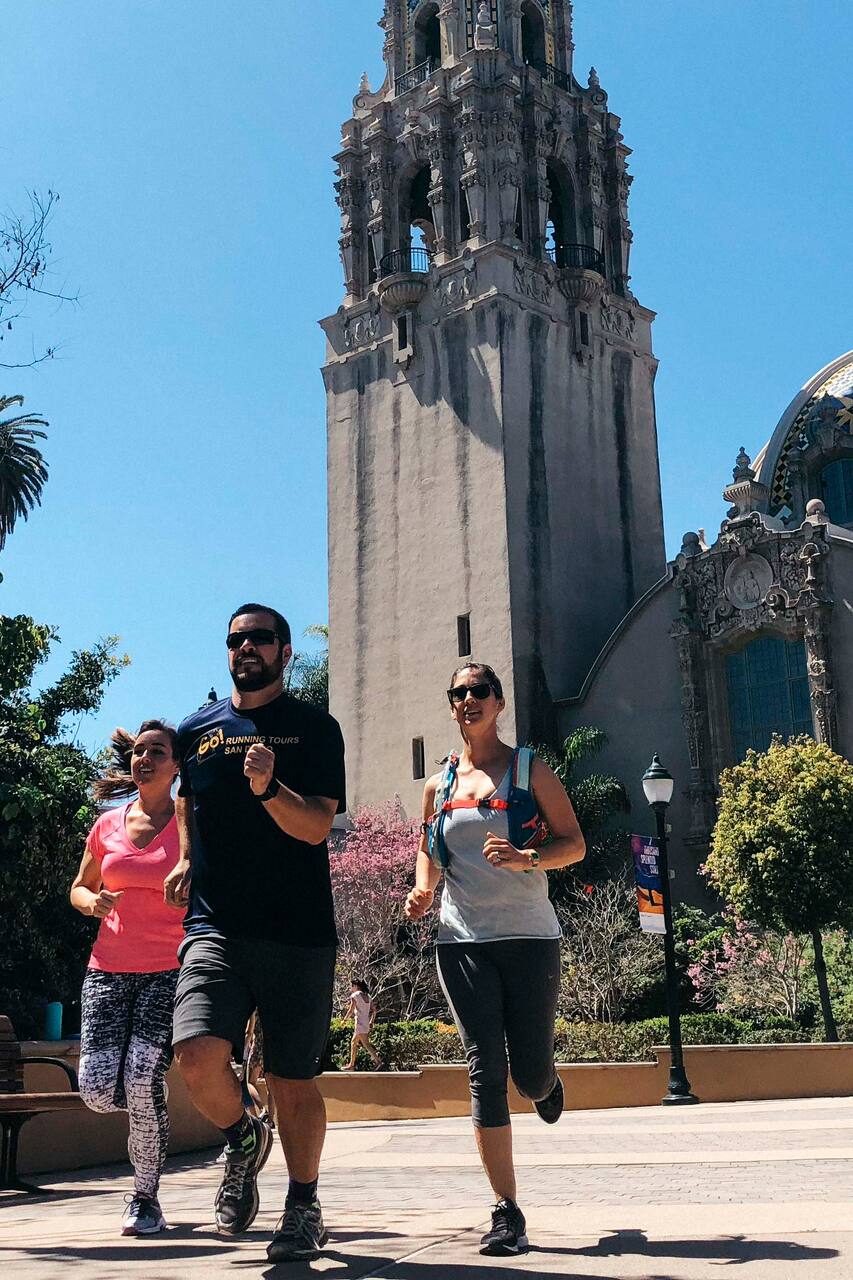 As a Certified Go! Running Tours Guide and exclusive San Diego Manager of the world's only global running tour network in 60 cities on 6 continents, you can trust I know my stuff! I am also an active member of the San Diego Professional Tour Guide Association, so I can also give a tour standing on a bus, but that's not half as fun. Personally, I have a passion for history, running and have…
*Tour times are often flexible* Art & Nature collide on this full PRIVATE 6-8km (4-5mi.) running tour of the lush gardens, hidden trails and historic landmarks of America's largest urban cultural park. Fittingly named after the first European Voyager to see the Pacific Ocean, Balboa is a place for explorers of all types. It is hailed as a place where history is majestic, beauty blooms, curiosity…
LOOKING FOR MY DOWNTOWN TOUR AT THIS TIME, or maybe want to run Coronado, Mission Bay, etc. instead? My tours are private and custom to YOU, so if this Experience is available, BOOK IT and message me.
Snacks
Water I'll have a small pack and can hold a phone/small items. I'll track our run and take pics for you. You can take pics too!
Comfortable Running Shoes & Gear.
Camera/Phone...If you want.
Questions or Thoughts for me about your trip and what you want to see!