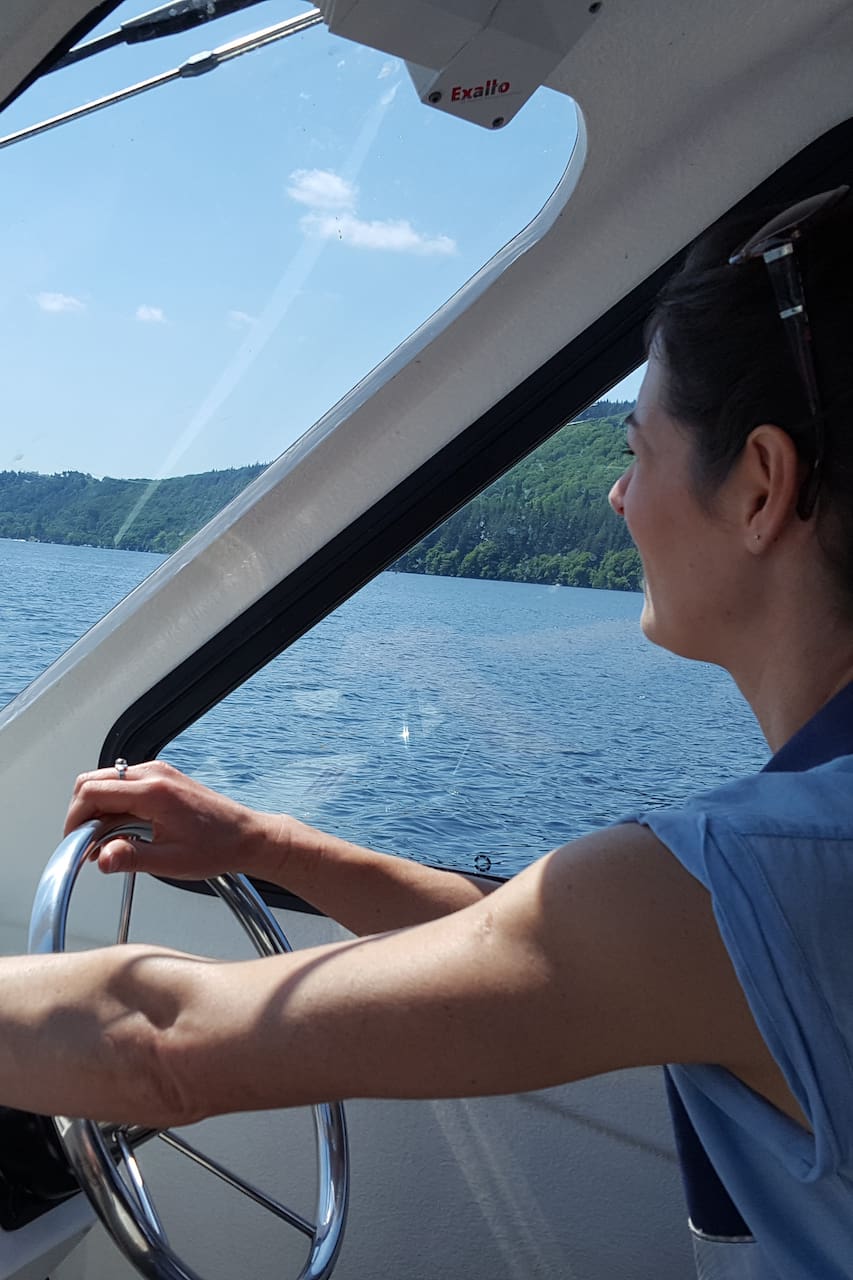 Lake Ranger Boat Adventure
Lake Ranger Boat Adventure
I'm a National Park Lake Ranger in the Lake District. My day job is to patrol Lake Windermere by boat. You will join me out on patrol during this unique experience! I've been a National Park Ranger for 7 years and know the Lake District on the back of my hand. Join me as I show you the Lake District as you have never seen before! The team and I have created a great fun and friendly experience…
You will be guided by an on-duty Lake Ranger to experience the National Park by water, for a trip that combines incredible views and a real life adventure. Learn about the vital tasks we carry out every day on the lake and the fascinating ecology, wildlife and history of Windermere. Do you know how Windermere was actually formed? Would you be interested to learn who has lived on the islands?…
Each session lasts two and a half hours. There's a lot of activity on board the boat so not much time for sitting about!
Dress for the weather - If wet/cold waterproofs, if sunny/hot sun tan cream and a hat
We will start at Brockhole Visitor Centre and then make our way to the lake. As National Park Rangers we have special access to some of the islands on the lake and are able to cruise around all areas of the lake.
보트 타기 체험
Lake Ranger Boat Adventure