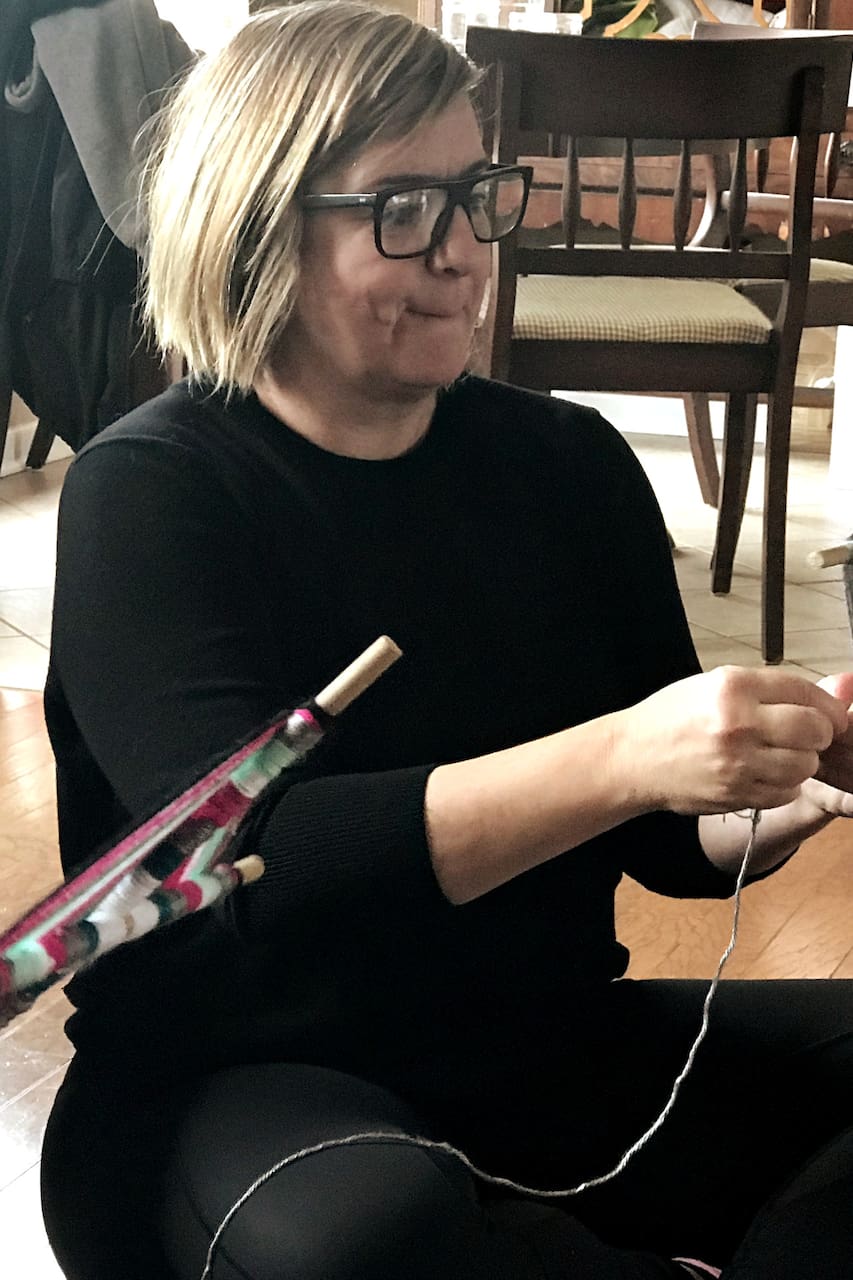 Weave Mandalas with a local artist
Weave Mandalas with a local artist
I'm a professional weaver and artist who is passionate about fiber. I've been weaving in this style for 5+ years and formerly created for Jay's Mandas Etsy Shop and apprenticed with the world renowned Mandala weaver Jay Mohler. This unique art form incorporates the loom directly into the weaving and can be as simple or complex as you want it to be. Try out the addicting dowel spinning method that…
Join me in my daily weaving practice. I'll give you the tour of my yarn stash. I collect unique yarn from fuzzy mohair to local hand-spun hand dyed and rough rug yarn. I may have a new skein of yarn that needs winding into a ball. You'll be my helper. I'll show you how I begin the process of preparing the wood dowels with a hand saw, files, and a knife. Wood work is a surprising and enjoyable…
ALL are welcome. I love all humans. My home has stairs and a steep driveway which doesn't bother most but I thought you may like to know. Creating mandalas requires holding and spinning dowels.
Drinks
Tea, coffee, water I make a good cup of pour over coffee and have several varieties of herbal tea including fresh mint from my garden.
Get ready for some relaxing fun.