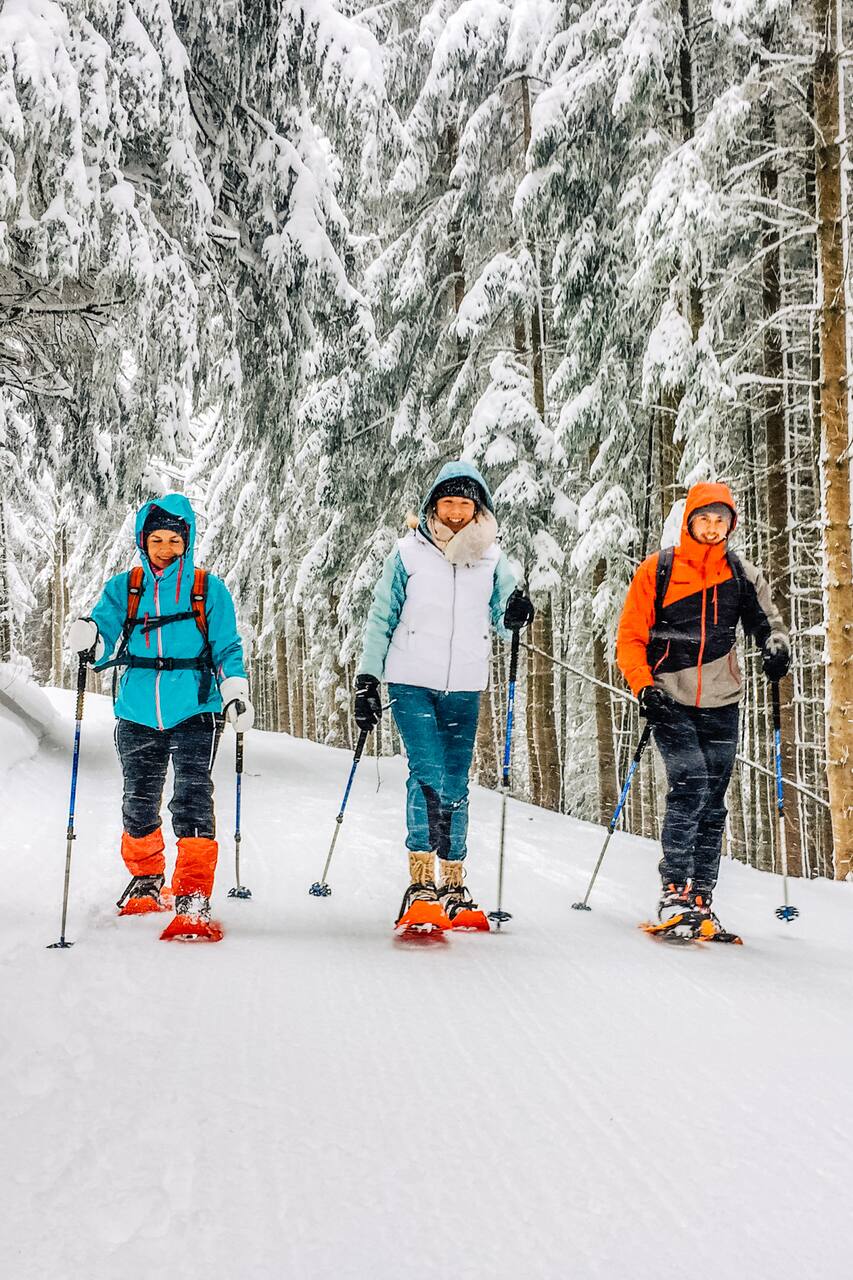 Snowshoeing & hot chocolate
Snowshoeing & hot chocolate

인기가 높은 트립입니다. 10명 이상의 게스트가 예약했어요.
Grown and raised in Salzburg, I know the mountains almost by heart. I'm a hiking and snowshoe hiking guide since more than 5 years and I'm member of the local mountain rescue team. I'm a happy motivated girl and people say I'm the "sunshine" even on rainy days. I love to show guests the beauty of the nature and mountains in and around Salzburg and provide an extraordinary experience based on your…
We will go on an easy snowshoeing tour to the Zinkenstüberl in Hallein. First I will show you the very easy technique to walk with the snowshoes and we will try it in different snowy situations along the way. Depending on the snow conditions we can slide, run and tumble in the snow. We will first hike uphill for about 1 hour to the hidden peak of the Zinken. Only locals know the way and most of…
Not the right date? Just drop me a line - we'll find a day & time that fits you! Youngsters can join as well - as long as their shoe size is bigger than European 36! Otherwise the snowshoes won't fit!
high ancled sturdy hiking shoes (with sneakers the snowshoes won't fit)
warm winter/outdoor clothing
T-shirt/longsleeve shirt to change
water/tee/juice -> at least 0,5 l (preferably hot)
camera, sunglasses (according to weather)