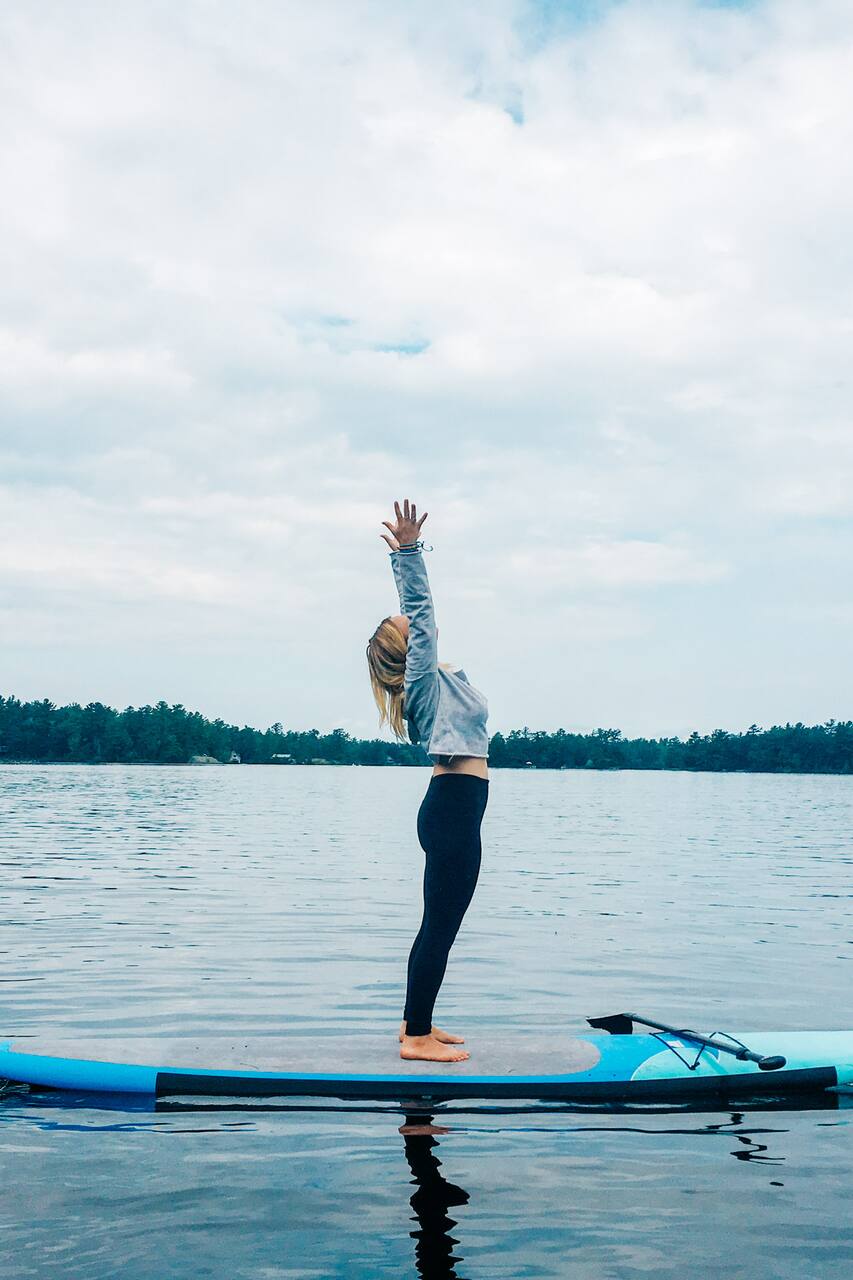 Hi! I'm Ashley! I'm a Superhost on Airbnb as well as a yoga teacher and standup paddleboard instructor! I am passionate about offering you the most unique, fun and relaxing yoga experience surrounded by nature!
Combine a love of water and nature with the physical activities of standup paddlebaording and yoga! This is a perfect way to enjoy the cottage life on Stoney Lake! We will begin on land, then set our boards in the water where we will get comfortable kneeling on a board. We will then enjoy the scenery as we paddle to a secluded area to anchor our boards and practice yoga in the most epic spot!…
You need to be comfortable on the water and be able to swim. Please wear comfortable clothes.
장비
Standup Paddleboard + PFD
Please park in the parking lot at McCracken's Landing and then walk down towards the boat launch. Ashley will greet you by the paddleboards at the Cottage Toys store.