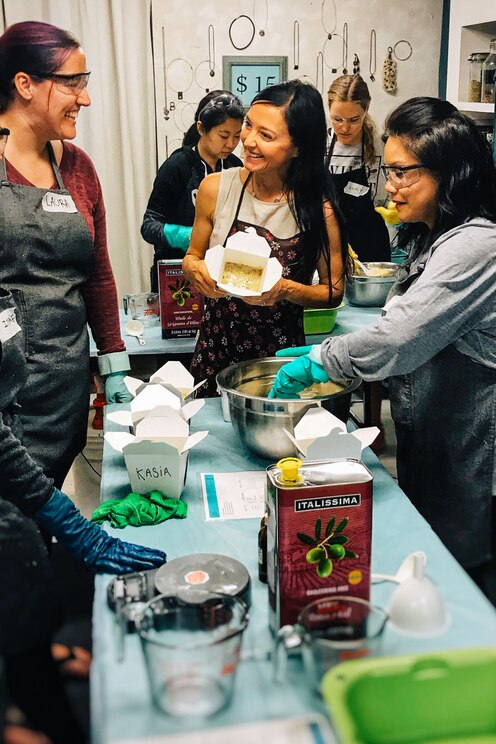 Handmade Soap and bath fizzier class.
Handmade Soap and bath fizzier class.
In this fun 2 hour hands on class you will become a soap and bath fizzier maker. Various recipes will be cover together with detailed handouts. You will leave course with bars of soap and fizzier to take home. Enjoy one of the kind Vancouver hand made Soap experience while watching other local artist during…

Soap and fizzier supplies
Beata Kacy is the creator and founder of Soigne and Octopus Studios and it's 25 resident Artists. At Soigne she offers over 40 classes where you can felt your own shawl, create your own line of beauty products or even make a trendy piece of jewelry that will have everyone's eyes on you! Beata love to teach shows in 20 years of experience in arts, crafts and jewelry, ski and rock climbing instructing with over 5000 students in 2017.
We will conduct our workshop in Octopus studios, with 25 art space for Artists, Artisans, and Crafts people. We are based in a 3000 sqft workspace in the heart of Strathcona's Japan Town, on Powell and Dunlevy. The history of our building goes back to 1906 with rich history behind it.
워크숍
Handmade Soap and bath fizzier class.