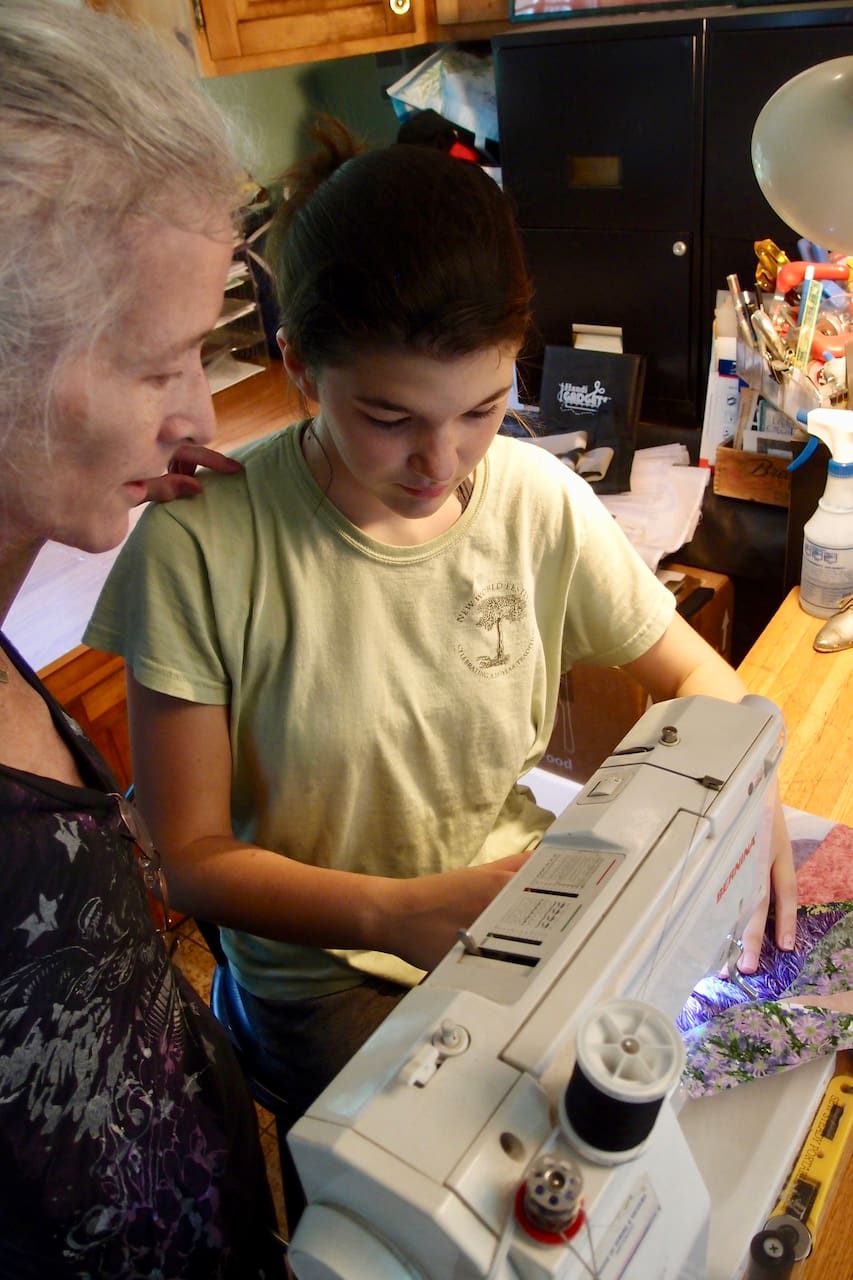 Landscape Quilting 1/2 day session
Landscape Quilting 1/2 day session
Published quilt author and pattern and tool designer, Kathie Alyce of waterfall quilts.com, has managed her own design business for over 15 years, won awards & taught nationally. I have color and design sense and a passion to inspire.
With basic sewing skills, I will walk you through my "Down the River/Road" landscape pattern. You will have access to my hand dyed sky fabric. There is nothing my students can do that I cannot fix! I love teaching. You will learn to cut & sew the mountains and streams, add a border and be ready to either mat your piece or take it home for hand or machine quilting to finish. This will be a 4…
I will provide sewing machine and all fabric necessary to complete the small, roughly 10" x 14" landscape wallhanging top. It will be ready for either framing or hand/machine quilting.
Equipment
All that are needed. I will provide all the fabric, including 1 hand painted sky fabric, and colors for the interior of your landscape.