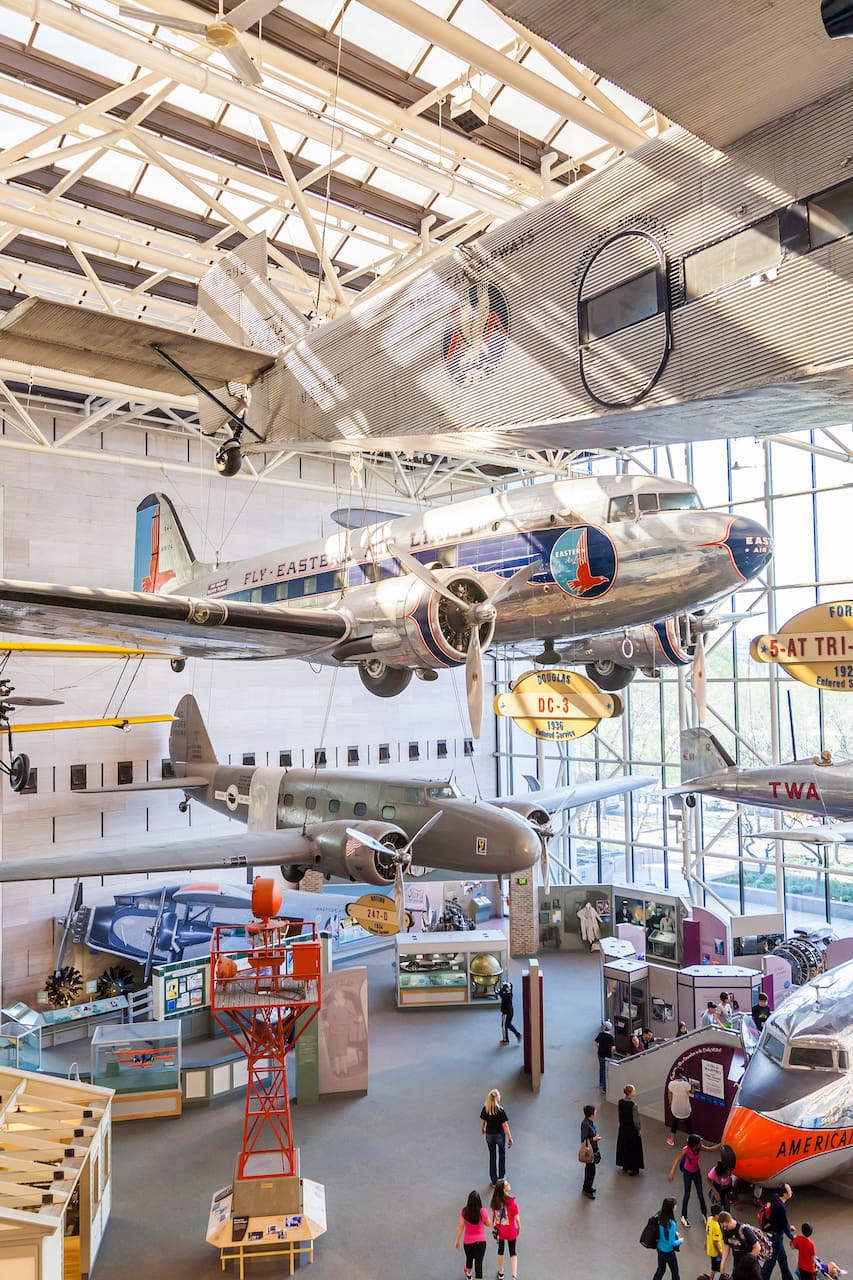 Air, Space or Natural History Museum
Air, Space or Natural History Museum
I moved to D.C. for a temporary government gig and fell in love with the city's stories and cultural institutions. Before moving to D.C., I lived in Alaska. I am now working as a licensed guide and have over 500 hours of guiding experience in DC. When I am not leading a tour, you can find me hiking in national parks, wandering the Botanic Garden, or exploring the latest exhibit at Museums.
Houston, we have a problem – too many artefacts related to our aviation history to see on one tour! We'll fly through the most visited of the Smithsonian museums, the Air & Space Museum, to see such gems as the Wright Brothers' 1903 flyer, the command module from Apollo 11, and the Spirit of St. Louis! The T.Rex from Night at the Museum? Yeah, that's in NYC but we have an elephant in the rotunda!…
You will have to go through security to enter each museum.