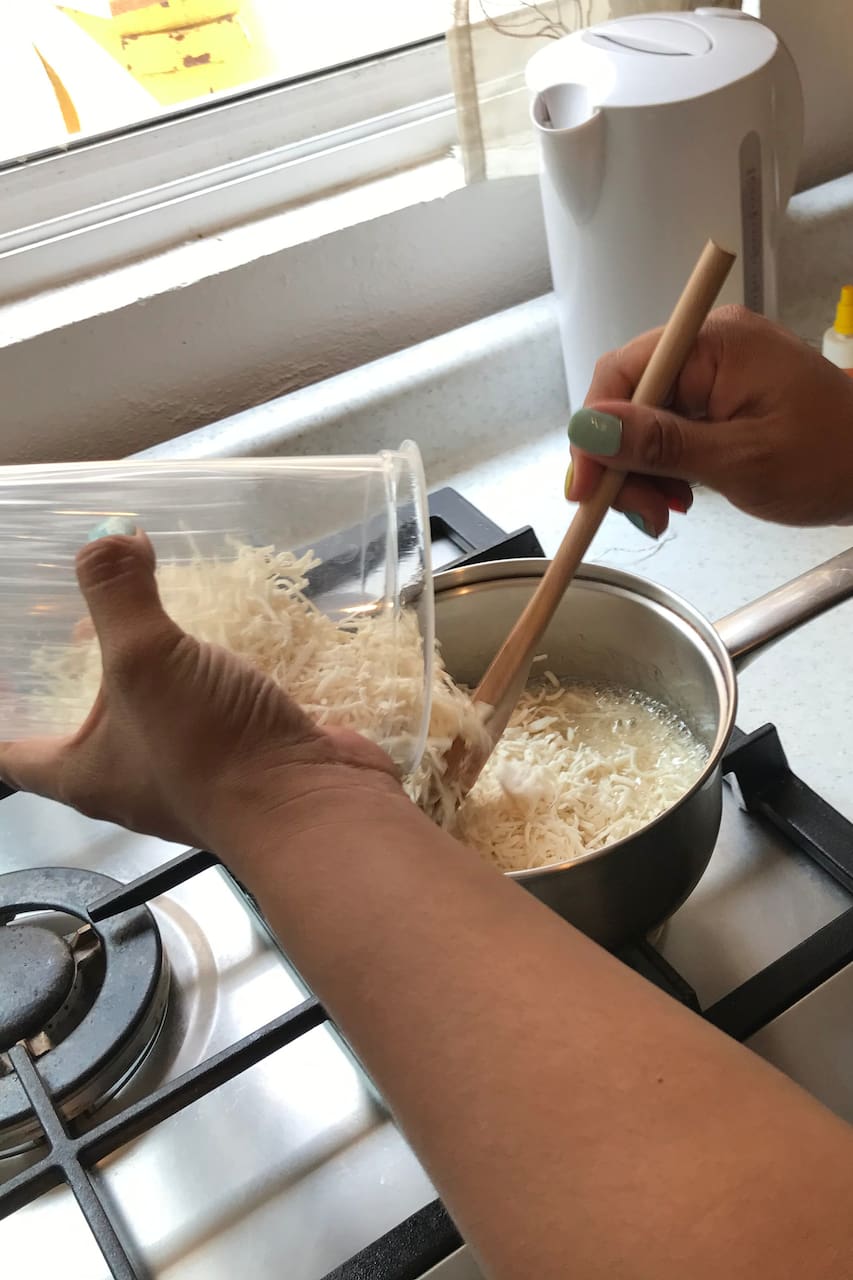 Bake two traditional mexican sweets
Bake two traditional mexican sweets
I am a pastry chef and creator of the Dulce Buba company, I create dessert tables for social events and I give personalized bakery and pastry classes. I love baking and showing the chemistry and science of food. Let's bake together!
We will make two colorful Mexican sweets: almond marzipan fruits and cocadas. Step by step we will elaborate these traditional sweets in Mexico, full of color and flavor. I will share a bit of the history of these sweets and we will taste our creations. Also, do you have doubts about bakery? I will give you the infallible tips that will make your creations the most delicious you've tasted. In a…
We have two cats in the house. Near to the Mexico City airport.
Drinks
Refreshments Water, juice, coffee, tea or beer. Feel free to share your preference and I will do my best to accommodate