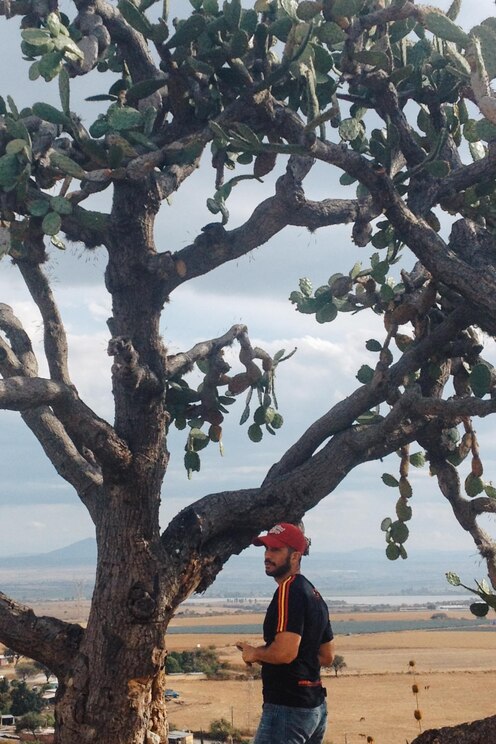 Pyramids in a TequilaValley Guanajuato
Pyramids in a TequilaValley Guanajuato
Get ready for a long but worth trip. Once we leave Leon, we'll be heading south for almos 1.5 hours to a valley that slowly will turn blue agave, meanwhile I'll be explaining how the climate makes that place special and some interisting facts of Guanajuato's history. We will have a quick stop in Corralejo…
포함사항
Transportation, Drinks, Tickets

Water an other sodas

Tickets to the pyramids

SUV
I'm a passionate person regarding to history and Mexico, I've always wanted to share all those hidden corners that I've discovered to the world in a sense that I can explain the reasons behind the history. My passion of history, nature and climate will make this experience let you know more about the correlation they have had in the history of Guanajuato. I will be able to explain how this sites look like to other parts of the world, and what makes them unique.
We will visit the Corralejo Hacienda, one of my favorite Tequilas, there will be a little walk. Later on we will visit Plazuelas a group of beautifull pyramids with an outstanding view full of agave plantations, then finally we will be at Peralta the largests pyramids in Guanajuato.
The trip will be long. the trails along the pyramids are not paved, and it's pretty sure that we'll be walking up to a short hill.
문화 도보 여행
Pyramids in a TequilaValley Guanajuato