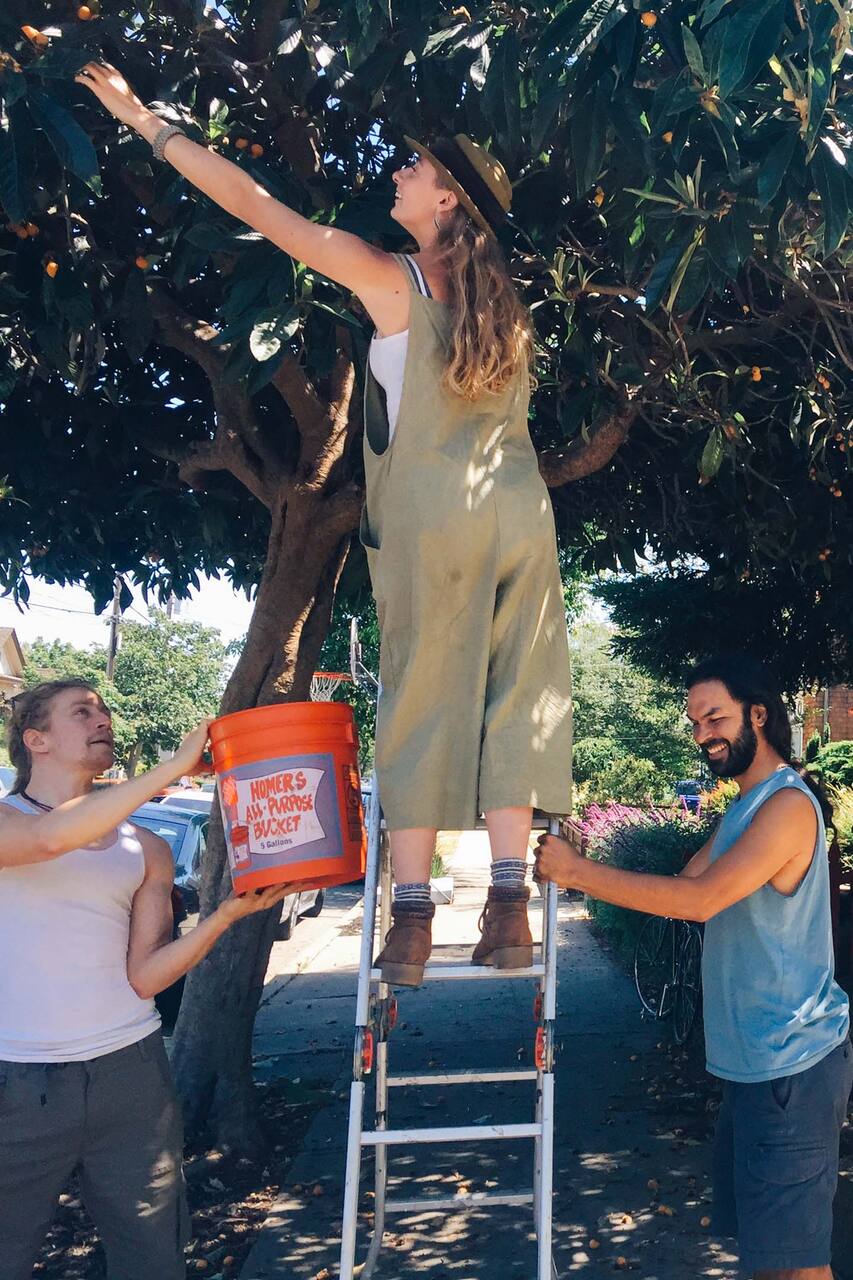 I'm a seasoned forager with a deep passion for all things ecology, food and nutrition. I've lead many classes & workshops on agroecology, sustainable food systems and wild foods at Gill Tract Farm as well as at the North American Permaculture convergence. My day job is teaching gardening and nature connection to elementary school children. My favorite food to forage right now are live oak acorns…
Jump into the world of fresh, free, nutrient-rich food that's all around us. The Bay's abundance of fruit trees go unnoticed to many, but for the ones of us who look up, we are rewarded with some of the most nutritious food you could never get at a grocery store. We will begin with a brief introduction to foraging, including seasonality of fruit, fun foraging facts, safety/ethics/law and how to…
Walking will be minimal, no long hikes. We will either carpool to the location or walk if its only a few blocks. Guests are welcome to simply watch and learn or to pick fruit themselves.
Snacks
fruit, seeds, nuts all snacks locally sourced
Equipment
pickers, buckets, glasses
Containers for transporting fruit. Gloves if desired. Water & sunscreen if desired.