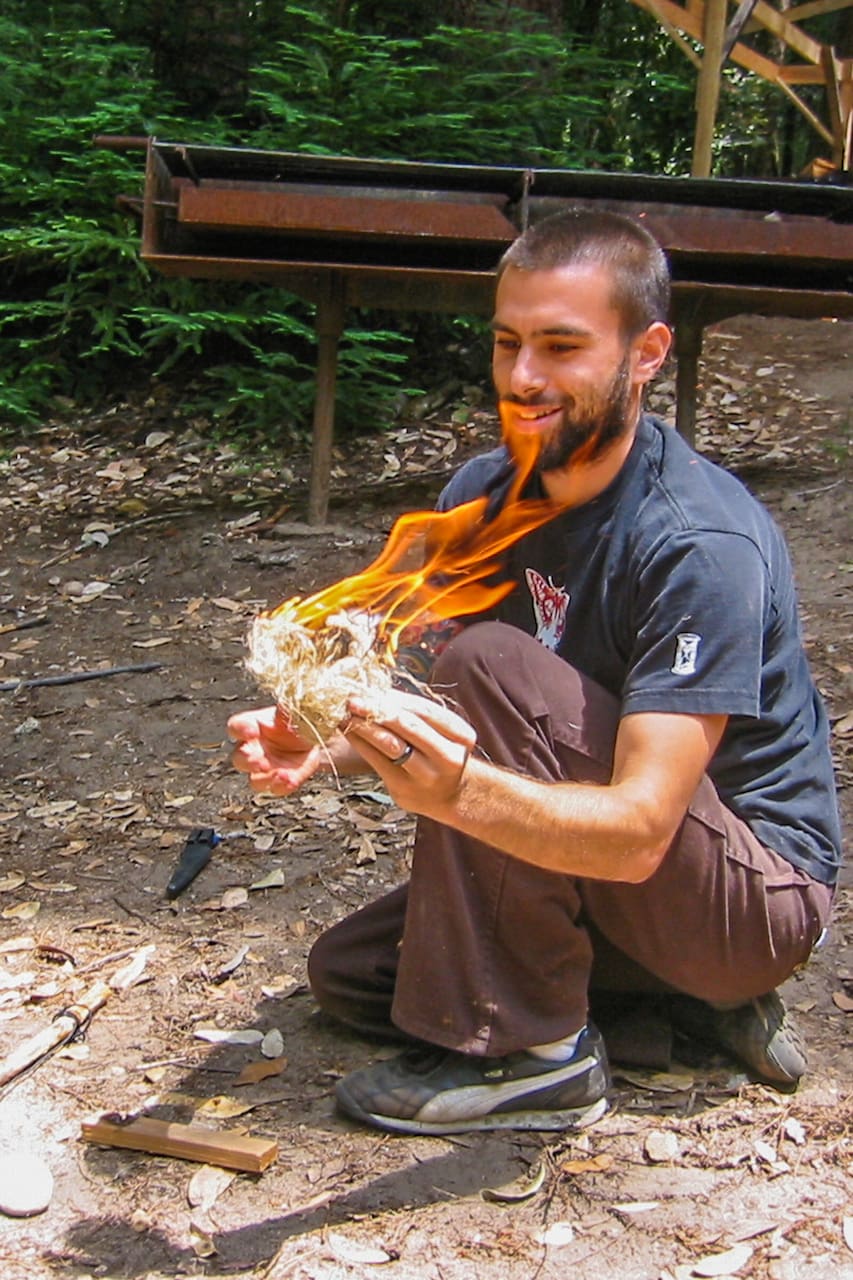 Wilderness Survival Skills Clinic
Wilderness Survival Skills Clinic

예약 가능한 날짜가 몇 개 남지 않았습니다!
Adventure Out is the longest-running outdoor survival school in Northern California - we hav been teaching here for over 15 years. Founded and operated by Cliff Hodges - former host of the National Geographic hit survival show: Remote Survival. All class curriculum developed by Cliff and instructors directly trained by Cliff with minimum 10 years experience.
Set among the beautiful redwoods of the Santa Cruz Mountains, the 1-Day Wilderness Skills clinic is a great way to escape the hustle-and-bustle of the week and get back to nature! Our trained instructors – expert survivalists and naturalists – are excited to share these sacred skills with you. Learning these timeless traditions, such as shelter building and fire-by-friction helps to build…
Dress for the weather – rain protection in the winter, light clothing with sun protection in the summer. Also, this is a group activity - please be on time!
Sun protection (sunscreen, hat, glasses) or Rain protection (raincoat, boots) - depending on season!
Closed toes shoes (athletic shoes or hiking boots)
Camera and/or notebook to take notes