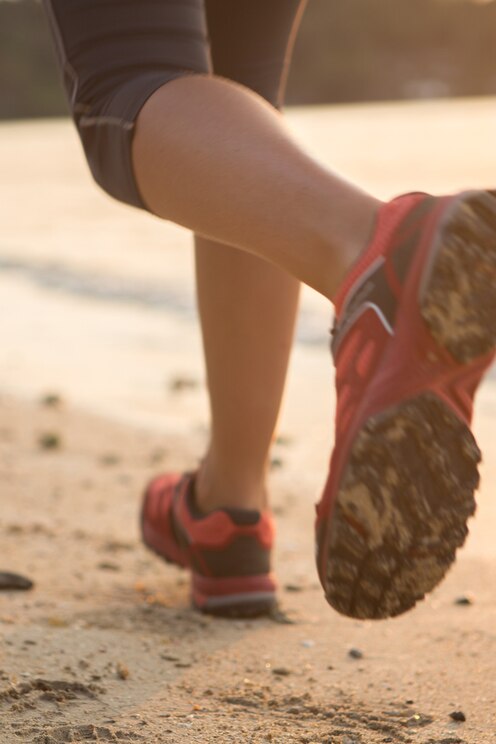 Run and Picnic on Sullivan's Island
Run and Picnic on Sullivan's Island
We will lace up our running shoes, stretch and get to know each other, and then hit the sand! We will run on the beach and through the back roads of Sullivan's Island, pointing out any cool historical sites along the way. After our run we will sit down for a beautiful plant-based picnic on the beach while watching…

Plant Based Picnic
Marc and Chiara moved to Charleston for the climate, mostly due to the fact that we can run outdoors year round. Marc has completed three full IronMan races as well as numerous halfs and other races, Chiara has been a runner all her life. They do morning and evening runs on Sullivan's Island with their two dogs multiple times a week. They are both great home cooks and know what makes a delectable meal for a picnic. With a focus on plant-based eating, they do their best to support local farmers and keep sustainability in mind.
We will run on the beach where you can see boats and container ships traveling in and out of Charleston. If we are lucky, you may see dolphins frolicking in the waves. We will run past Fort Moultrie where Edgar Allen Poe called home for 13 months. Sullivan's Island has gorgeous homes and a magnificent beach with views you can't get elsewhere. What better way to explore and feel like a local than running the beach and refueling with fresh food?!
신분증상의 사진과 대조할 수 있는 본인 사진을 찍어야 합니다. 이를 통해 에어비앤비가 트립에 참가하는 게스트를 확인할 수 있습니다. 이 절차는 한 번만 완료하시면 됩니다.
Be sure to apply sunscreen and if necessary, bug spray. It gets hot on the beach so be sure to hydrate before and after the run! Don't forget a towel if you want to jump in the ocean to cool off!
자연 속 조깅
Run and Picnic on Sullivan's Island
새로운 트립