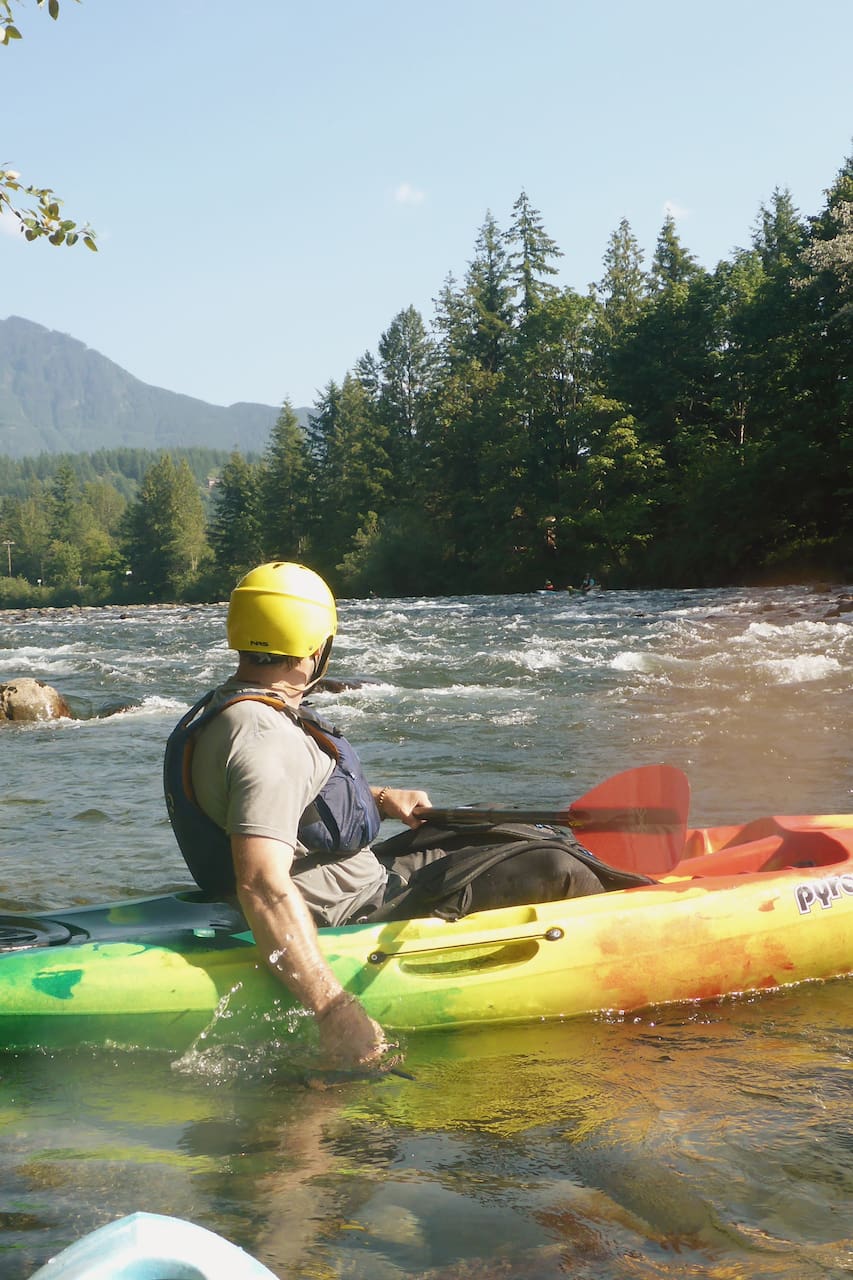 Snoqualmie River Whitewater Kayaking
Snoqualmie River Whitewater Kayaking
I have been a paddling coach and guide for more than a decade. I've been lucky enough to work and teach in Alaska, Chile, and all over the east and west coasts of the United States and Canada. I hold international paddlesport certifications and safety awards, but what is most important is that I'm here to make sure you have the best time possible. As a professional outdoor educator and trip…
We'll meet at the take out for the end of our run, check that we have all our gear, then hop in our shuttle vehicle for a ride to the start of our run. Before we climb aboard, we'll learn the basics of how to travel the river as a team- which is a must. Once we have the basics covered, we'll get dressed for the weather and water temperature- at minimum a lifejacket a helmet during warm summer…
Do I need to have experience kayaking? NO- we'll safely guide you down for your first experience- and if you've had experience- we'll challenge you and keep you entertained and excited.
Transportation
We will run shuttle. We'll move all of us between the put in and take out.
Equipment
Kayaks & Gear Helmets, Paddles, lifejackets, safety equipment, drybags.
Secure watershoes or sneakers