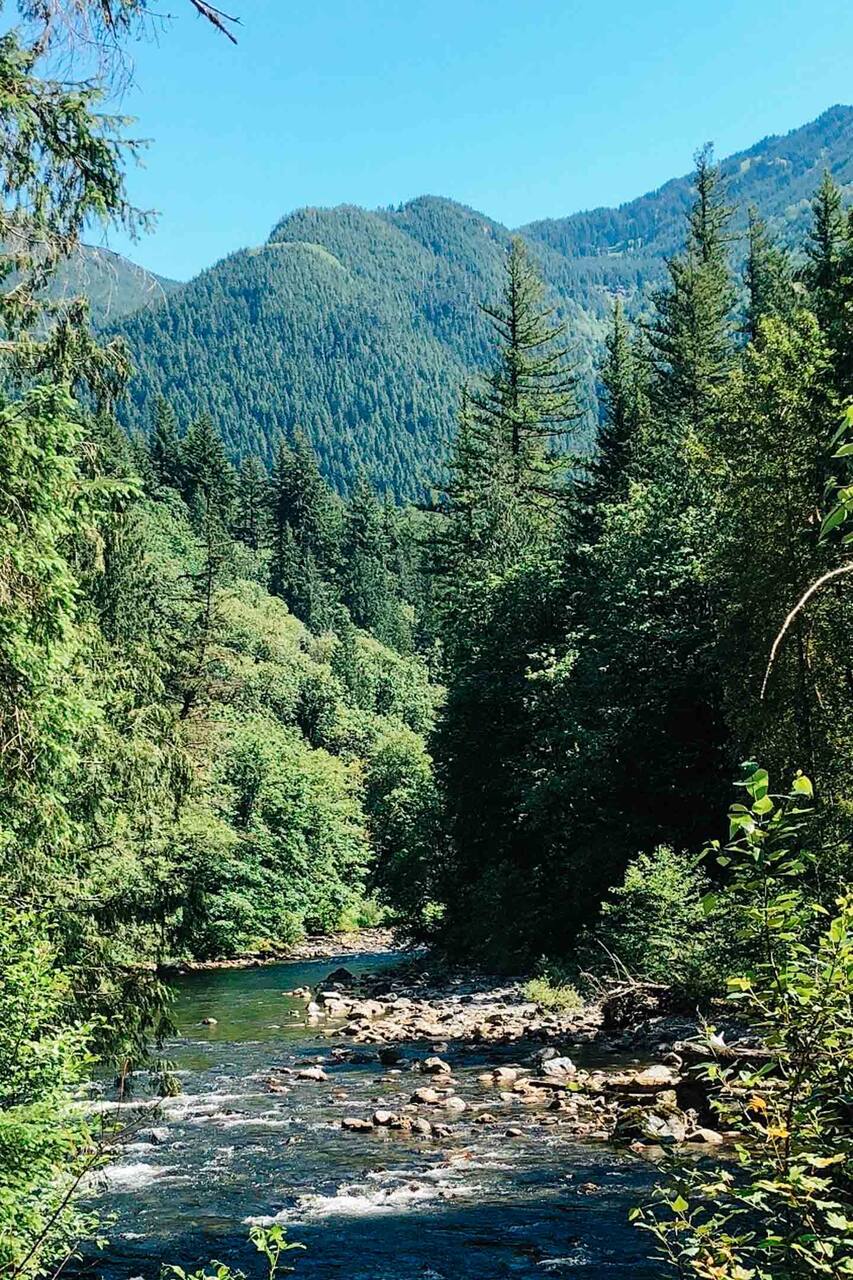 Waterfall Hike & Chalet Chocolate Tour
Waterfall Hike & Chalet Chocolate Tour
I'm a Northwest native who is passionate about getting into the woods. I have been hiking in the Northwest for several decades and am skilled at leading groups. As a journalist and writer, I can captivate my guests' interest with tons of history and stories. I love Northwest art, history, hiking, running, walking, skiing - and chocolate!! I try to get outside every day - rain or shine. Join me!
After meeting you at the Mercer Island Park & Ride, your guide will drive you to the trail head for a brief orientation. You'll saunter into the jungle-like temperate rain forest, hiking along a rushing stream surrounded by native plants, including an incredible 800-year-old tree. This 2.6 mile hike (roundtrip) climbs a modest 500 feet and takes you to several viewpoints before coming to a sturdy…
This hike includes a 500-foot elevation gain. Guests should be able to easily walk 3 miles to enjoy this experience.