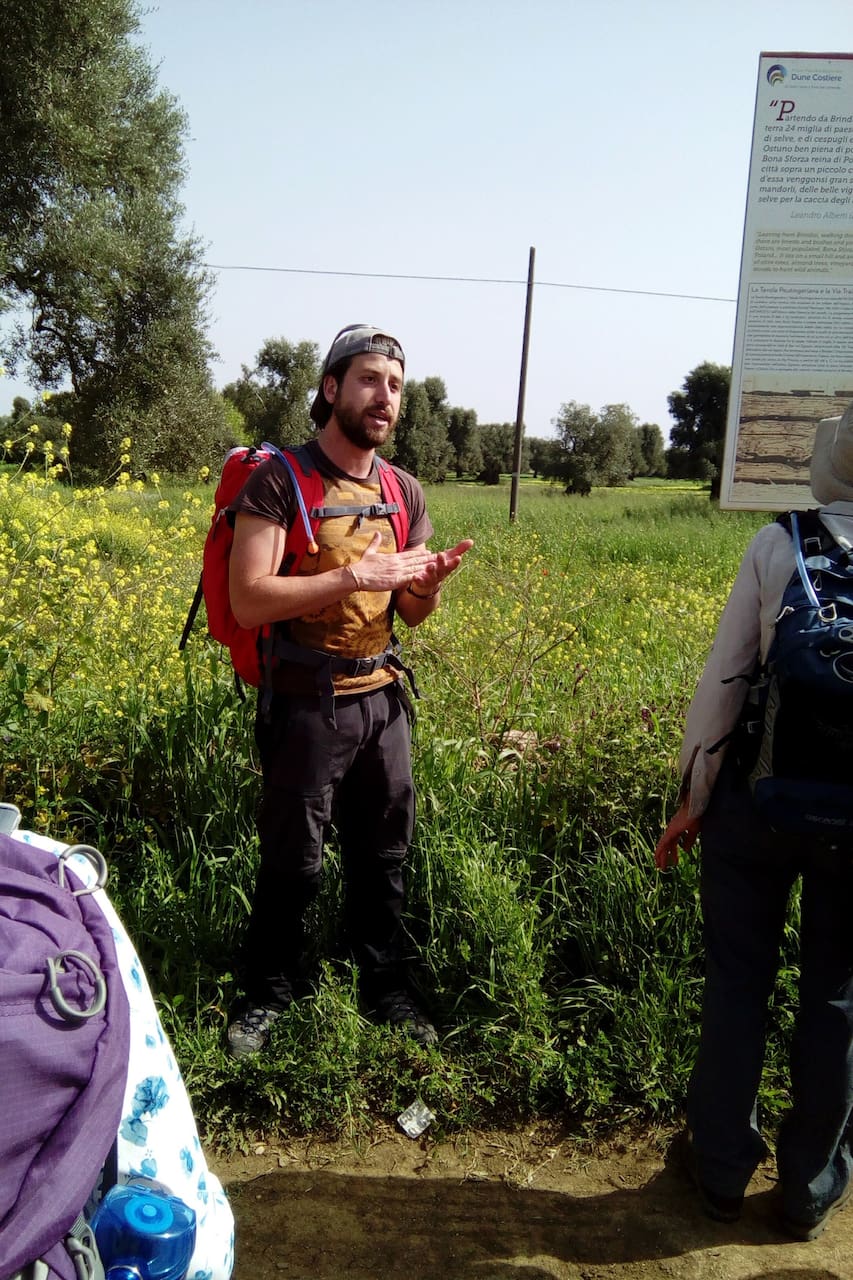 Alberobello to Locorotondo hike
Alberobello to Locorotondo hike
Ciao!! Would you like to discover the secret of the Canale di Pirro? My name is Carlo, I am an experienced Puglia tourist guide, I live and enjoy the Puglia life-style and I would like to take you for a trip, discovering all the secrets, habits and tradition of this place! Are you ready to spend some time having fun and discovering this wonderful land?
Alberobello to Locorotondo hike Our walk start from the Alberobello forest, following narrow country lanes. We walk over the rolling hills of the idyllic Itria Valley, dotted with olive trees, vineyards and trulli. Through the gorgeous Canale di Pirro along the aqueduct way, our destination is Locorotondo (translated as "Round Place"). Sitting on the top of a hill, it is considered to be one of…
From Locorotondo train station it's possible to take a 15 minutes train back to Alberobello, therefore at the end of this hike, you can explore the charming old town on your own and come back anytime.