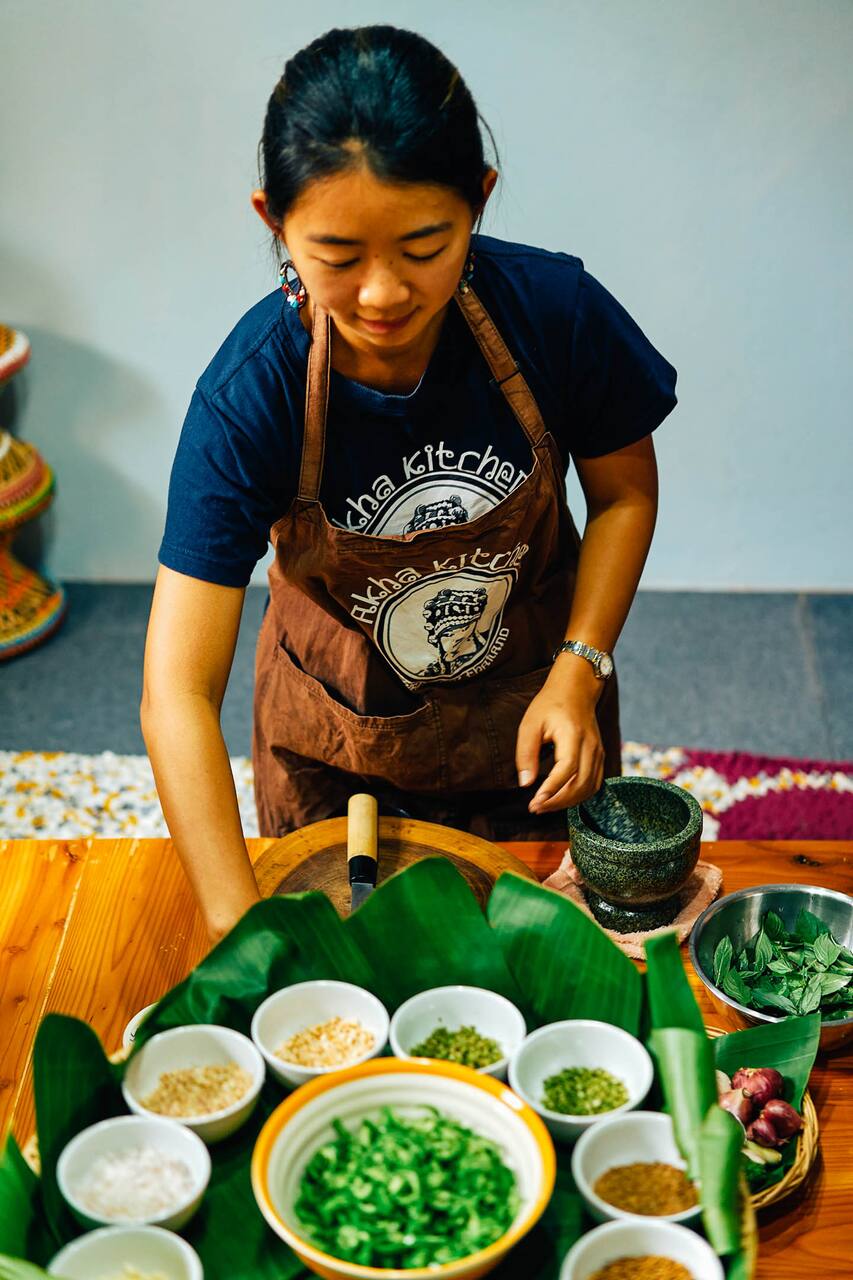 Hello, my name is Jaruwan. I have lived in Chiang Rai my entire life. Growing up in a small Akha Village in the Thai countryside I always loved to help my mother cook. When I graduated as a Chef from the Cullinary School of arts I realized my dream of opening a cooking school in Chiang Rai. Here at AkhaKitchen we offer something unique. A chance to learn about not only Thai culture but also the…
Start your group cooking experience by visiting the local market. In the lively Thai market place we will interact with marketeers and select our fresh items from there bountiful harvest. You can enjoy a adverntuous snack and Coffee or Tea. Once we have retrieved all our ingredients for the day, we will travel to our cooking facility where you will meet the staff, relax and prepare to cook the…
Please do not worry about a thing. We will make 100% certain that you have a great time with us!
Drinks
Market snacks and Coffee at our workshop you can help yourself to any of our various beverages in our well stocked refrigerator
Transportation
we arrange all travel from your door step and back again. Don't worry about a thing!