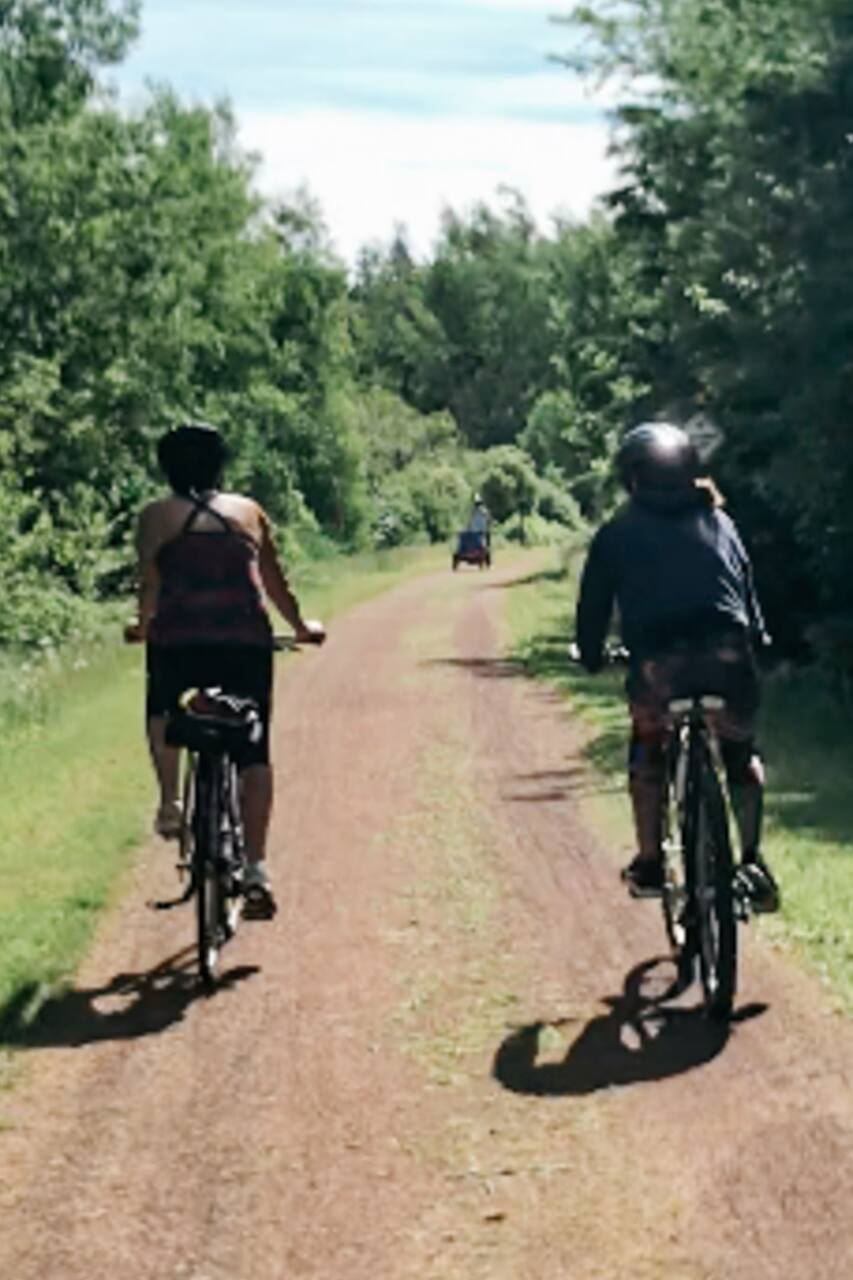 I have been riding my bike for many years in the Charlottetown area. This route is like the palm of my hand! Charlottetown has a lot of beauty to offer and the best way to see it is on a two wheeler!
Meet at a convenient location- Perhaps the Farmers Market on Wednesday or Saturday morning where we can grab a coffee and some mini doughnuts! The confederation trail is directly connected to the Market. Depending on your schedule we can toddle around town or head out on the trail or we can do both. Some of the things we'll see: horses gazing in a field, soccer players at UPEI, lots of natural…
We're going biking, be prepared for some fun!