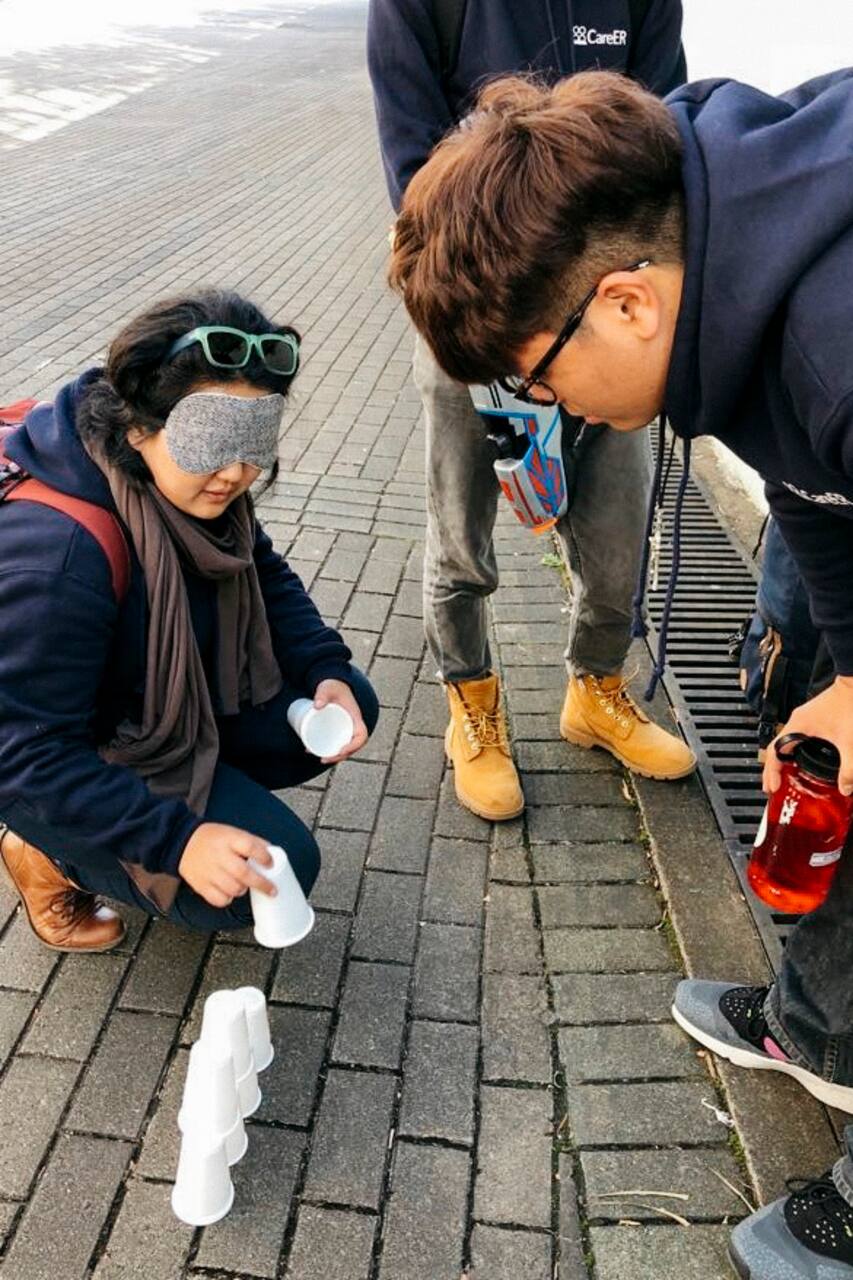 Sight, see, and feel famous University
Sight, see, and feel famous University
My name is Celine and I am the Senior Programme Associate at CareER. I have been working in NGO field for nearly 8 years and joined CareER in 2017. During my previous jobs, I have served and interacted with people with different disabilities. I am also a master's student in Polytechnic University and have offered the experience games to the participants at the booth in the different universities.
CareER is a non-profit organization grew from personal experience and research in the disabled community. It is a higher educated students/graduates community with disabilities founded and organized by students/graduates with disabilities. It is established as a bridge between students/graduates with disabilities and employers with targets to bring all of our members to employment.
참가비가 전액 CareER에 기부되는
착한 트립
입니다. .
A great visit to the famous HK campus of Polytechnic University, where guests will cover and use their eyes to observe the barrier-free facilities. Through the fun team building games, we will arrange some experience games and participants would experience the challenges of people with disabilities facing every day, while they could not see, hear, and/or have body restrictions. We will also…
In this experience, you will see PolyU & Hong Kong in a new light. We encourage you to come with an open mind and ready to explore! Thank you for supporting CareER.