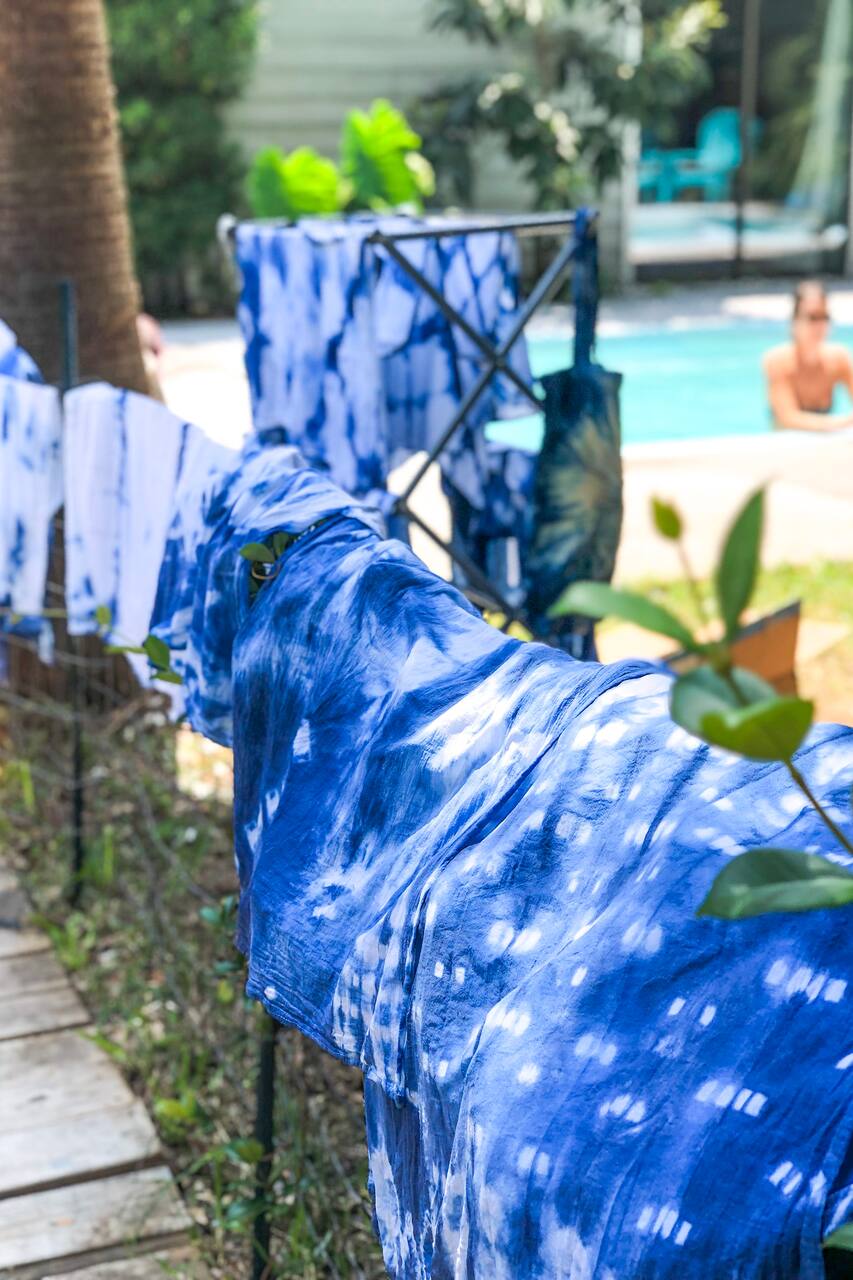 Backyard Indigo Dye Workshop
Backyard Indigo Dye Workshop
I have lived in Charleston for three years and love any project that involves working with my hands! In my day to day life, I make jewelry as a silversmith, but I also have a strong passion for indigo dyed textiles. I have hosted numerous dye workshops and have outfitted both my own home and my AirBnB (aptly named Indigo House!) with my hand dyed creations.
Upon arrival, you will be greeted with a cold glass of lemonade to enjoy in the outdoor living room while we briefly go over the history of Indigo globally and in Coastal South Carolina. You will choose your garments for dying and we will go over various binding techniques and their resulting patterns. Each student will be provided with three flour sack towels to practice various techniques and…
This is an outdoor experience and will be held weather permitting. If you have a group looking for a time that is not listed, feel free to message me about availability!
Drinks
Cold lemonade or water Guests over 21 are welcome to BYOB.
Equipment
All equipment provided Dye vats, gloves, binding materials and fabrics.
Clothes & shoes that you don't mind getting stained with dye
Bathing suit and towel if you wish to go for a swim after the workshop (weather permitting)
Bug spray and sunscreen, we will be outdoors.
Up to 2 of your own natural fiber garments for dying (cotton, linen, silk etc. Synthetic fibers don't hold the dye)